Leprechaun Poop is one of those perennial party favors everybody loves to give and receive. If you're looking for a funny party favor idea, leprechaun poop may just do the trick.
In fact, if you need some quick and easy cute gifts for friends, co-workers or your child's school party, definitely give these a try.
Kids erupt in giggles to learn about leprechaun poop. Make these for party favors at home or at school. Hey, why not take some to Sunday school?
Leave a bag of leprechaun poop on your co-workers' desk when they aren't around. You'll make the work day light and bright and blessed with smiles all day long.
Here's some sweet Leprechaun Poop favor ideas that are sure to bring an Irish Smile!
What To Use For Leprechaun Poop
These St. Patrick's Day party favor ideas have been around the internet for years and years. There is no shortage of suggestions for what to use as leprechaun poop. Pick one or more or mix and match. Yum! Yum! Yum!
green tic tacs
green jelly beans
green M & M's
green peppermints
green mini marshmallows
green Hershey's Kisses
green Jordan Almonds
green gummy candy
green "poop cookies"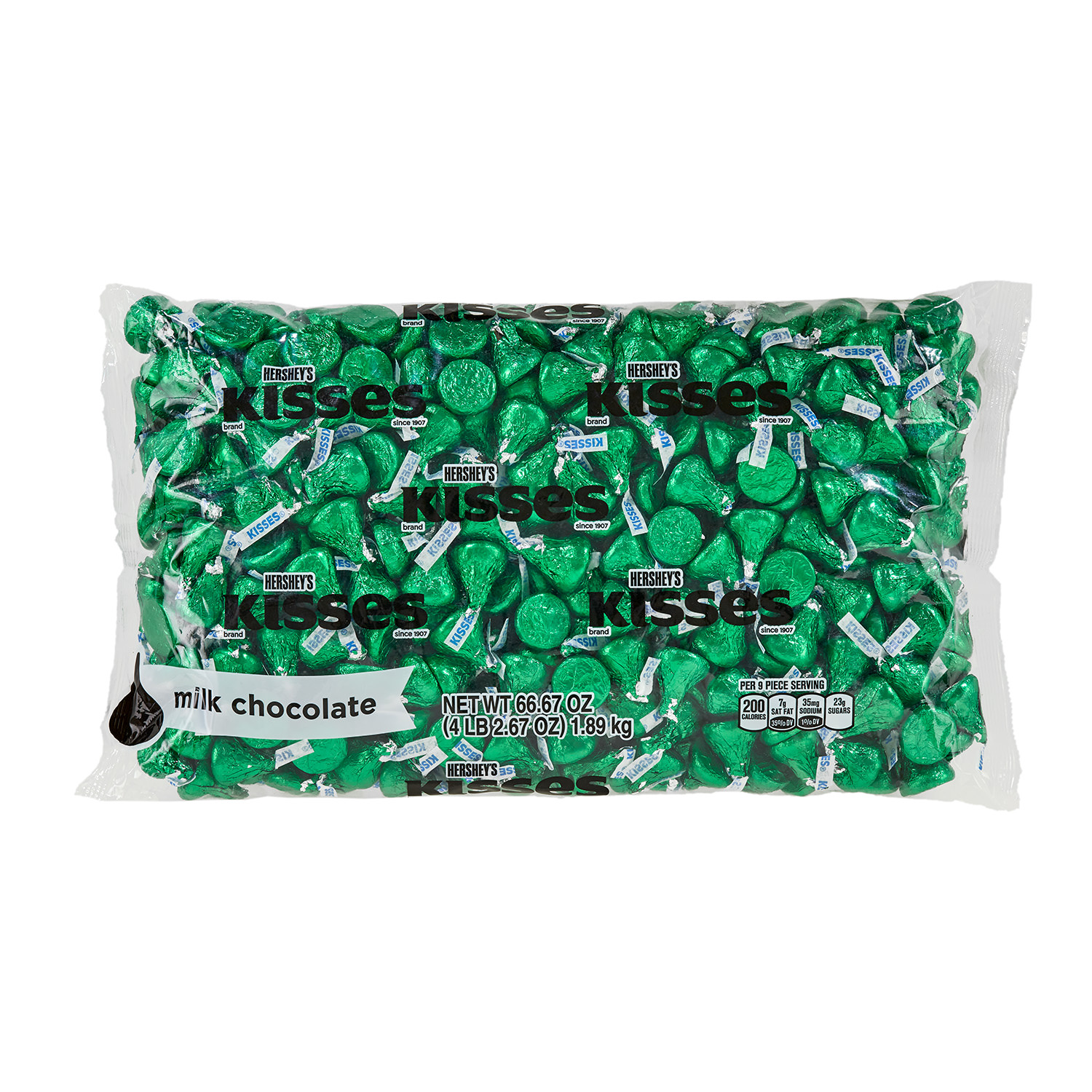 Kisses, Milk Chocolate Candy, Green Foil, 66.7 Oz – Online Only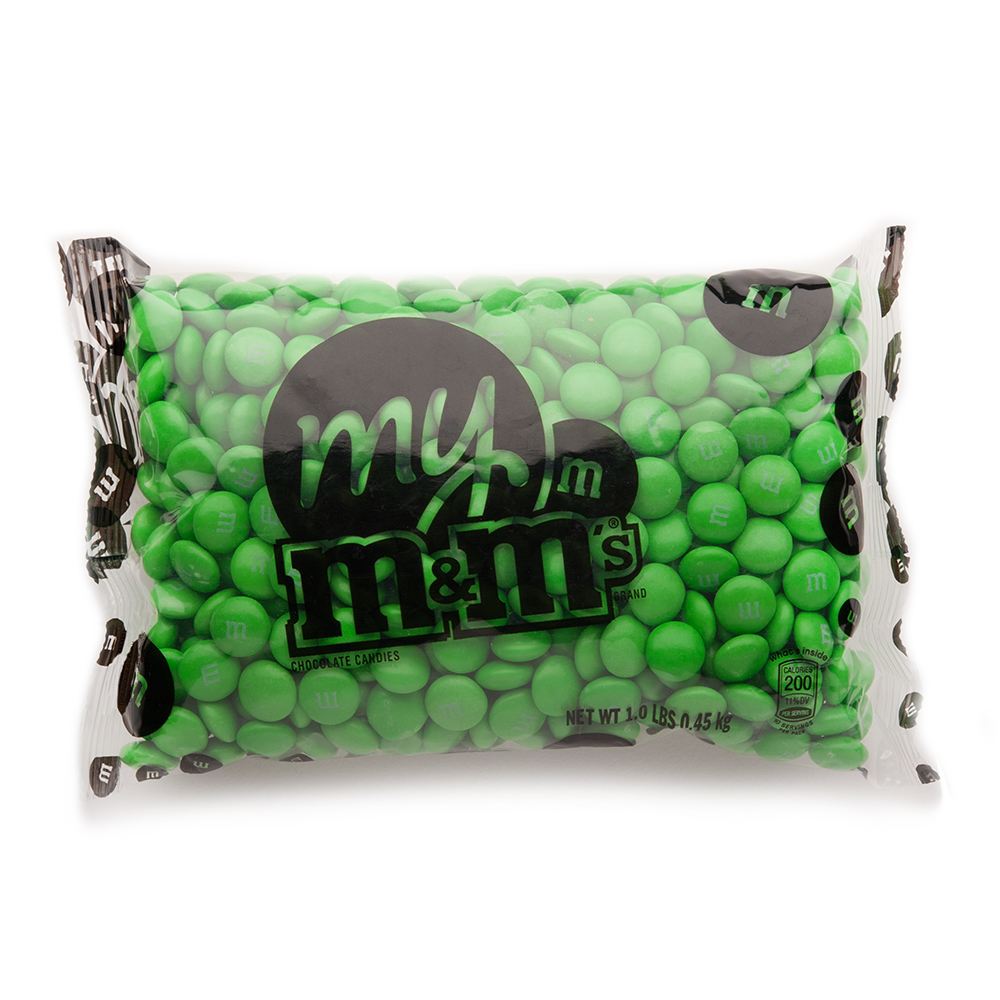 Green M&M'S® Bulk Candy Bag (1lb)

Green Gumballs – 2 Pound Bags – Large – One Inch in Diameter
Jelly Belly Watermelon Dark Green Jelly Beans 1 Pound Resealable Bag
Jordan Almonds by Its Delish (Green, 2 lbs bag)
Supplies Needed To Make Leprechaun Poop Favors
Besides the candy, you're going to need something to put the poop in. LOL I've seen these made in clear jars too, if you prefer that. So, you can 'bring your own container' or you can use gaily printed cello bags like these.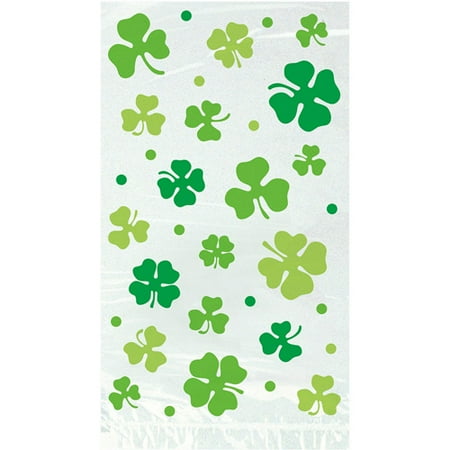 St. Patrick's Day Lucky Shamrock Cello Bags, 20 Ct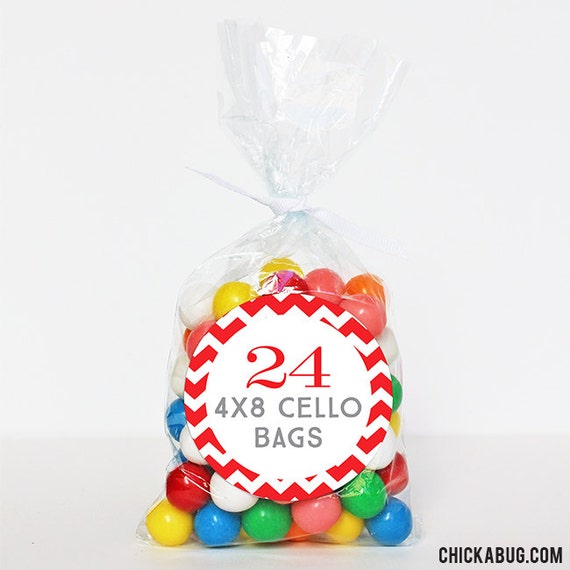 Cello Bags (4″x8″) – Treat Bags or Candy Bags for Party Favors, Plus SILVER TWIST TIES!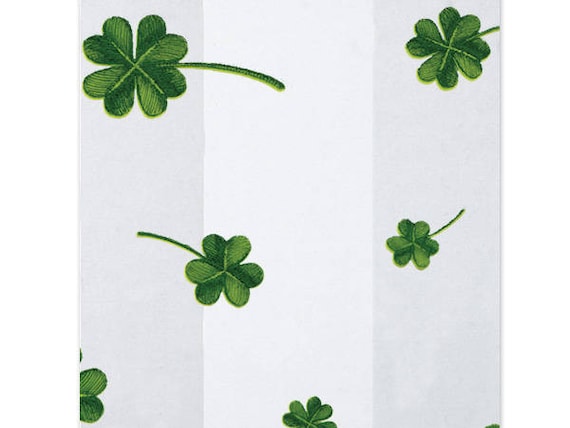 Small Lucky Shamrock 7x3x2″ Cello Party Treat Food Snack Bags (Free Shipping!)

Ready? Set? Assemble The Poop!
Ok, it's time to assemble the treats and get them ready to give away. What can I say? Essentially you put your chosen candy in your chosen container. The fun comes when you attach the bag topper or gift tag.
If your bag topper is stapled on, you're basically done. But if you're attaching a gift tag with your poem on it, close the bag with some cool green metallic twist ties or green curling ribbon.
HIART Holographic Curling Ribbon, 3/16″ x 500 Yard, Metallic Green
Sago Brothers 200pcs 4" Metallic Twist Ties (Green)
A Leprechaun Poop Poem
Want to try your hand at making gift tags or bag toppers? Here's one of the poems that's frequently used.
The Leprechauns of Ireland
Bring a special gift your way
It's full of love and happiness
On this St. Patrick's Day
And along with all good wishes
From this merry little group
Comes a little something special
It's a bag of Leprechaun poop.
Another Leprechaun Poop Poem
This one is very popular too. I've had it in my craft notes for eons because it's so cute.
I spied a little leprechaun
Outside upon the lawn.
I hurried out to catch him
For I knew he'd soon be gone.
I tiptoed very quietly
Sprang toward him with a swoop.
He shook his fist and disappeared,

All but this pile of poop!
Awesome Leprechaun Kisses
Here's another cutie from my dusty old craft notes. These are quick to make with small clear cellophane gift bags or green tissue paper, some curling ribbon, your candy and some card stock.
Wrap Hershey kisses in two squares of green tissue and tie with a green bow, green curling ribbon or a green metallic twist tie. Attach the folling poem:
Just a little bit of Ireland
That I'm sending you today
To bring you luck and happiness
On this fine St. Patrick's Day
It's a wee and tiny present
Full of luck and wishes
Seems the little folk of Ireland
Have sent you some Leprechaun Kisses!
How About A Sweet Leprechaun Blessing
Yet one more sweet poem from my archives. Yep, I have tons of notes that I've saved over the years. I'm a packrat. 🙂
Shamrocks At Your Doorway
For Luck – And Laughter Too!
A Bunch Of Friends,
That Never Ends,
Each Day Your Whole Life Through!
Digital Leprechaun Poop Printable Bag Toppers
Leprechaun Poop Topper – Digital Printable – Immediate Download

The Leprechaun Poop bag toppers are the crown of these yummy treats. If you want to print your own bag toppers, Etsy's wonderful artists are here to help. Aren't these cute?
They're ready to be downloaded right after you order them. Just print them out on your own home printer and cut them out.
Fold them in half and poof! You have your own St. Patricks Day treat bag toppers. Easy Peasy!
For best results, measure the width of your treat bags and your bag toppers so that you can get a good match.
&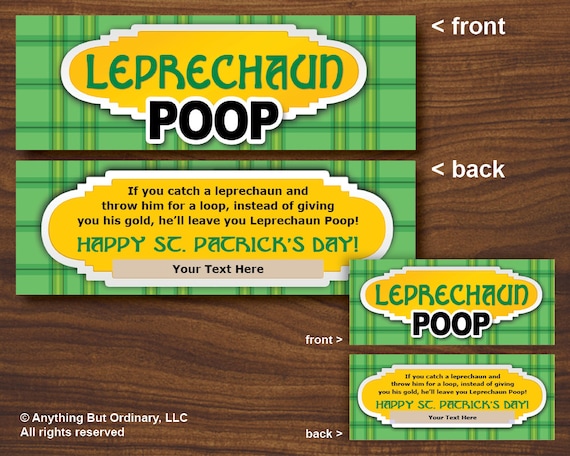 Leprechaun Poop St. Patricks Day Bag Toppers, Editable DIY Treat Bag Labels, INSTANT DOWNLOAD,

St. Patricks Day Leprechaun Poop Kids Candy Goody Party Goody Goodie Favor Treat Bag Toppers ~ Digital File Instant Download

eBay Has Leprechaun Poop!
Wouldn't you know it? eBay is known for having everything under the sun. Look what I found! They even have Leprechaun Poop!
(Visited 145 times, 1 visits today)