This post contains affiliate links, which means I may make a commission at no extra cost to if you click through and buy something.
Homemade gift baskets for the dog lovers in your life show your friends and family that you care about them and their canine buddy.
We dog lovers are a special breed, aren't we? Pardon the pun ~ I can't resist. We love to dress up our dogs, give them toys, and collect wonderful items about our delightful pups!
I know because I do too! I have several dogs myself! It's so much fun to give them toys and treats! My hubby tells me I treat them like people and spoil them like kids. I say no, they already think they're people, I don't want to tell them they're not!
I love giving the dog lovers I know specially themed gifts too, because I know how they feel about their Precious Pups! Want to get in on the act? It's FUN! I'll show you!
What Can We Use As a Gift Basket?
While a basket would work great for a dog lover's gift basket, use your imagination and use a unique container for doggie gifts. Consider the size of the gifts (and the dog) and see if any of these tips will work. Can you think of more?
Unique dog dishes & feeding bowls
A dog carrier, stuffed with your pre-wrapped gifts
A tote bag, printed in a dog theme; or with a printed picture of the dog lover's pooch, filled with your pre-wrapped gifts
A small or medium dog bed would look so cute with all your pre-wrapped gifts on top; especially dressed up with a large pull bow!
5 pack Paw Print Large (25inchx 30inch) Cello/cellophane Bags Gift Basket Bags
Doggy Bag Cellophane Bags
Burton & Burton Cello-Dog Treats
Christmas Dog Paw Print Cellophane Treat/Party Favor Bag
Paw Print Gusset Cello Bag – All-occasion Favor Set of 20
Can you just imagine wrapping some treats in animal print cellophane gift bags and setting them in one of these beautiful dog dishes.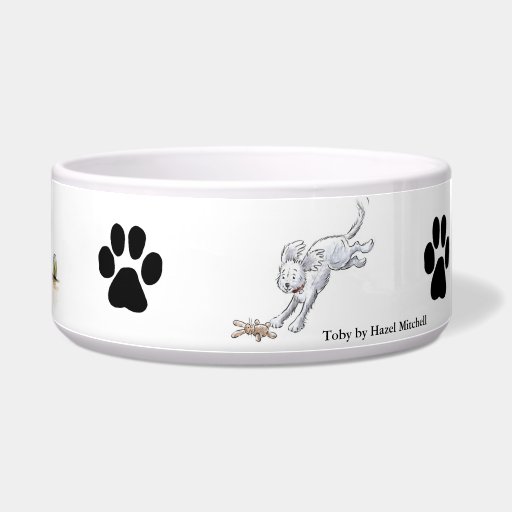 Toby Dog Bowl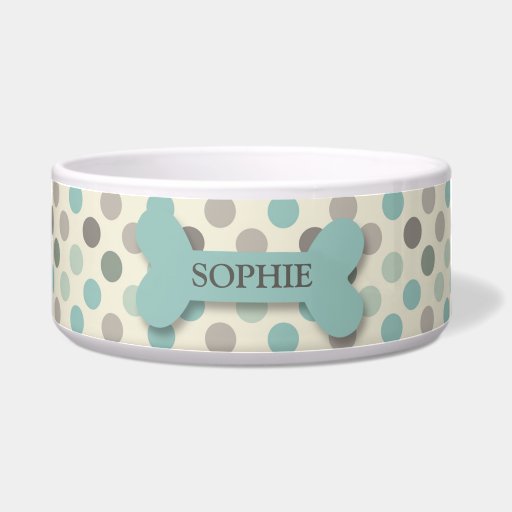 Personalized chic polka dot dog bone pet food bowl

Custom Dog Food Bowl for "Boomer"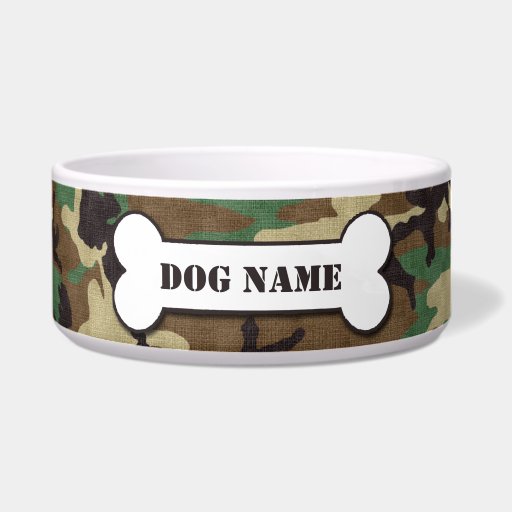 Personalized Army Woodland Camouflage Dog Bowl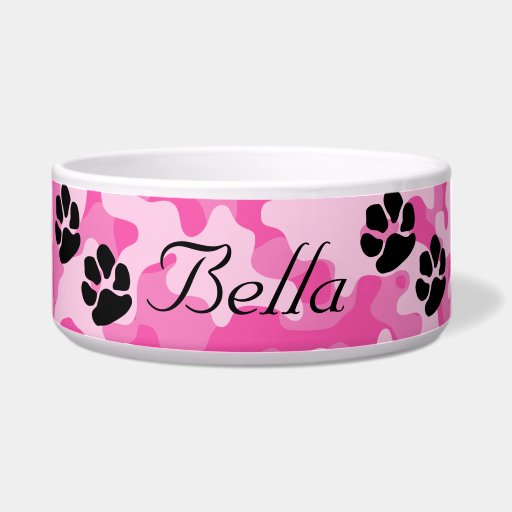 Pink Camouflage Dog Bowl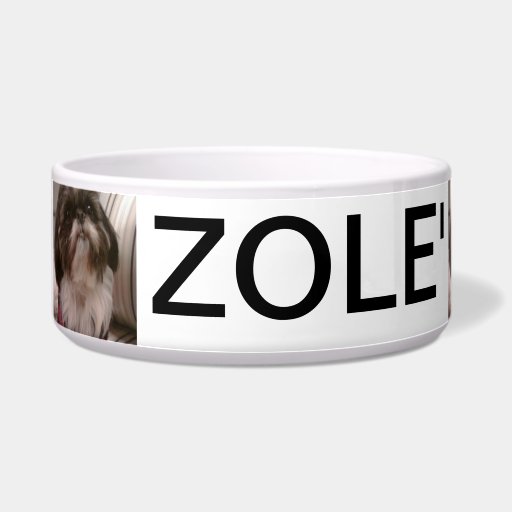 Custom Photo Pet Bowl

Doggie Party Favors Are Cute Gifts
Having a party for your pup? Why not fix up some Puppy Dog Party Favors as shown here, for your invited pets…er, guests…or both!
The doggy party favors could include a tennis ball or rawhide chew toy, some doggy snacks and/or a collar, etc.
The dog lover's favors could include cookies, candy and perhaps a dog-themed gift like a key ring or small photo frame to show off a photo of their dog at the party.
Wouldn't these be fun??
Milk-Bone MaroSnacks Dog Treats for All Sizes
BarkBox and Super Chewer Grinch Holiday Limited Edition Gift Assortment
Gifts For The Special Dog In Anyone's Life
Use these ideas for preparing a basket for your own dog; a go-along gift basket for the dog lover's gifts; or a welcome basket for a new puppy!
Queen of Everything T-Shirt

Try any or all of these ideas for preparing a doggie gift basket. The dogs will love them and so will their humans.
This Christmas why not fix up a homemade gift basket for your own dog. Then he can join in the fun of opening presents on Christmas morning. Don't forget to take pictures!
Double your fun and make a go-along gift basket for the dog lover's gifts. In other words, fix up a gift basket for the dog lover and a gift basket for their dog. Be ready for all the love you'll get for that!
Help a friend or family member welcome a new puppy with a special gift basket just for the puppy. Your thoughtfulness will be appreciated.
dog chew toys
grooming accessories; clippers, brushes, nail clippers, etc.
squeaky toys! *muahahaha*
collars, collar charms,
fancy leashes
sweaters,
doggie shoes (especially in cold areas),
coats
a new dog bed
a carrier or even a crate;
a recipe or two for doggie snacks, printed on cardstock with some snacks already baked.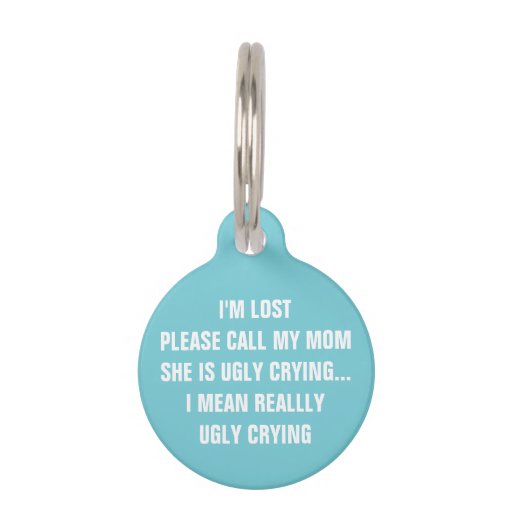 Call My Mom She's Ugly Crying Dog Tag

Custom Blue Dog Tag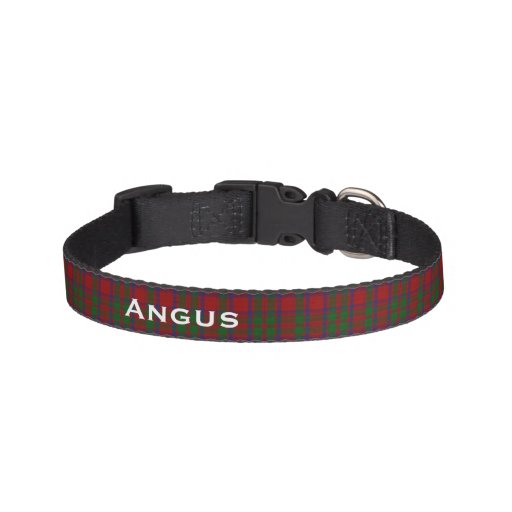 Classic MacIntosh Tartan Plaid Custom Dog Collar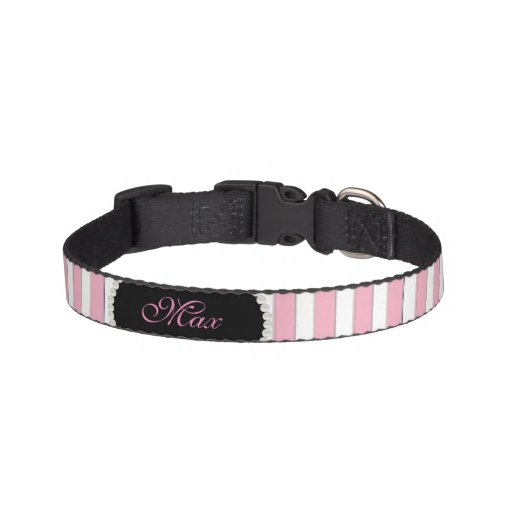 Elegant Pink Stripe Pearl Name Monogram Pet Collar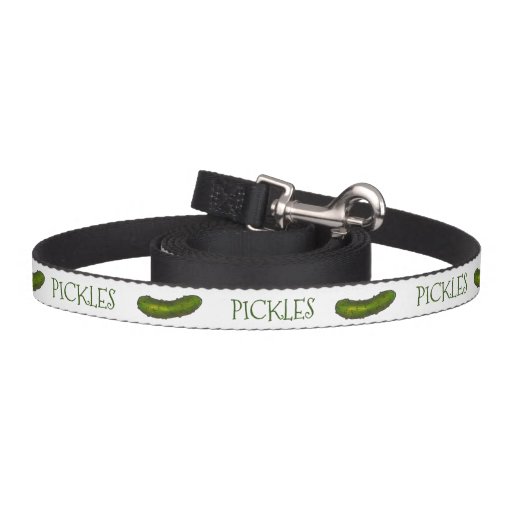 Pickles Dog Personalized Green Kosher Dill Pickle Pet Leash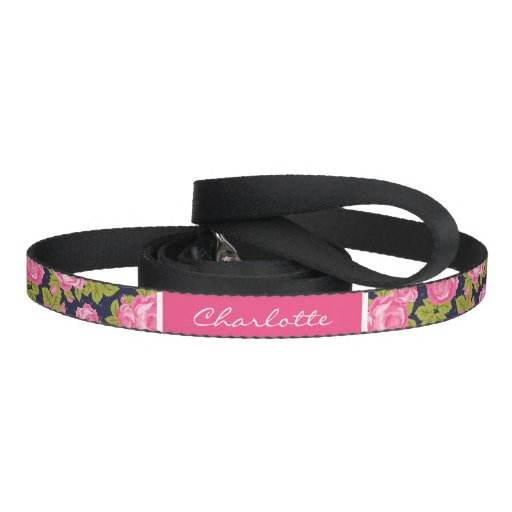 Pink and Navy Vintage Roses Monogram Pet Lead

Don't Forget The Dog Toys!
Dogs love toys and dog lovers love to watch their dogs play with toys. How do I know? My dog Toby had three toy boxes. He seriously loves his toys too. Now if only I had taught him to pick UP his toys when he's done playing with them! Be sure to pick up a couple of toys for the doggy recipient for lots of smiles from both the dog lover and their dog!
KONG Cozies Dog Squeaky Toy
Squeaker Matz Dog Toy
Beaver dog toy
KONG Finn Frog Dog Toy
KONG Pudge Braidz Dog Squeaker Toy
Hide-A-Squirrel Puzzle Plush Squeaking Toys
Dog Collars For Discerning Doggies
Dogs like bling too, you know. Ok, it's really dog owners that love snazzy collars for our cool canines. You can't go wrong with a collar gift in the gift basket you make for that sweet dog. Their doggy parent will thank you!
Bowtie Dog Collar with Bell Plaid Bandana Collar
Soft &Comfy Bowtie Dog Collar Cat Collar Pet Gift Dogs Cats 6 Size 7 Patterns
Basic Adjustable Dog Cat Collar Bling Diamante with Bells
White Personalized Dog Collar | Bling Dog Collar | XS S M L
Homemade Dog Gift Basket Ideas
I love to check out videos and pictures for stirring up some barking new dog and dog lover gift basket ideas. Take a look at some of these wonderfully creative dog gift basket ideas and I think you'll agree – the imagination just starts cranking!
Dog Beds Make Great Dog or Dog Lover Gift Baskets
Dog beds are fun to work with for gift 'baskets' for a dog and/or a dog lover. For example, include the usual suspects – dog treats, dog toys, a collar and/or leash, a doggy t-shirt or booties and maybe some grooming supplies like nice dog shampoo and a brush and/or doggie toothpaste and a toothbrush.
THEN, include a dog lover mug, dog lover pillow, a dog movie or two, a dog book or two, a dog blanket, a dog lover t-shirt, etc. The special dog lover in your life will adore you for your thoughtfulness!
American Kennel Club AKC Casablanca Round Solid Pet Bed
Aspen Pet Sofa Bed with Pillow for Comfort and Support – One Size – Assorted Colors
Heavy Duty Pet Bed or Bed Cover, Removable & Washable Cover
Orthopedic Dog Bed Lounge Sofa Removable Cover
More Gift Basket Ideas For The Ultimate Dog Lover
Dog Calendar; especially if you get one in their dog's breed
Dog coffee mug; especially if you get one in their dog's breed
Dog jewelry; like a charm bracelet, photo locket or pendant of their dog's breed
Dog books; how to care for their dog; books about their dog's breed; coffee table book of their dog's breed
Dog throw or blanket; shall we say it again – especially in their dogs breed
Dog pillow/s; humorous, dog lover, photo of their dog, their dog's breed
Dog t-shirts; humorous, dog lover, photo of their dog, their dog's breed
Dog tote bag; humorous, dog lover, photo of their dog, their dog's breed

Dog calendars are ideal for dog lover gift baskets


Just Black Labs 2019 Wall Calendar

Shih Tzu Wall Calendar

Upside Down Dogs Wall Calendar

Yoga Dogs Wall Calendar

Woof! I hope you had as much fun as I did checking out all the fabulous possibilities for homemade gift baskets for dog lovers and their dogs! Don't forget to bookmark us and subscribe to our feed for more fun with Fancy Gift Wrap!
(Visited 218 times, 1 visits today)