Christmas fabric gift bags not only look nice and sweet, they're gift bags that can be used again and again, too.
A fabric gift bag is a unique way to give a gift to the special people in your life. And wait till you see the all the different fabric gift bag patterns you can find.
Dress one up with pretty ribbons, or other accessories, too. Just about any gift can be presented in a fabric gift bag.
Stand out from the crowd at all your Christmas festivities by giving your gifts in fabric gift bags.
Keep some on hand those unexpected extra gifts that come up, too, so you can always be sure to have the perfect gift bag even on short notice.
Etsy Has Such Unique Handmade Christmas Cloth Gift Bags
What a lovely selection of fabric bags for Christmas I found over on Etsy. Large, medium or small and lots of pretty prints. How about these? Aren't they cute? I couldn't believe how many there are to choose from. Take your time checking out all the shops that specialize in these ecofriendly bags.
These gift bags creates two gifts instead of one. Wrap your gift in one of these & your recipient not only gets their gift, but gets a handy bag. Kids can reuse them for toys. Crafters can reuse them for supplies or a project. The list goes on!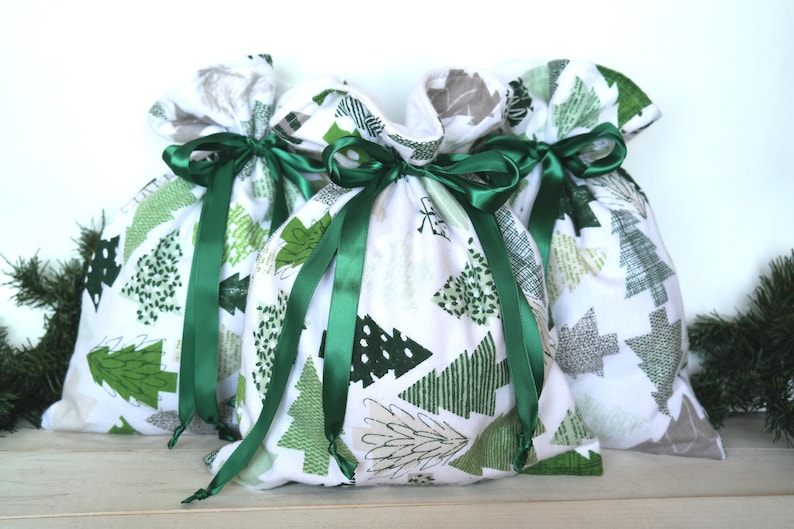 Holiday Drawstring Reusable Gift Bag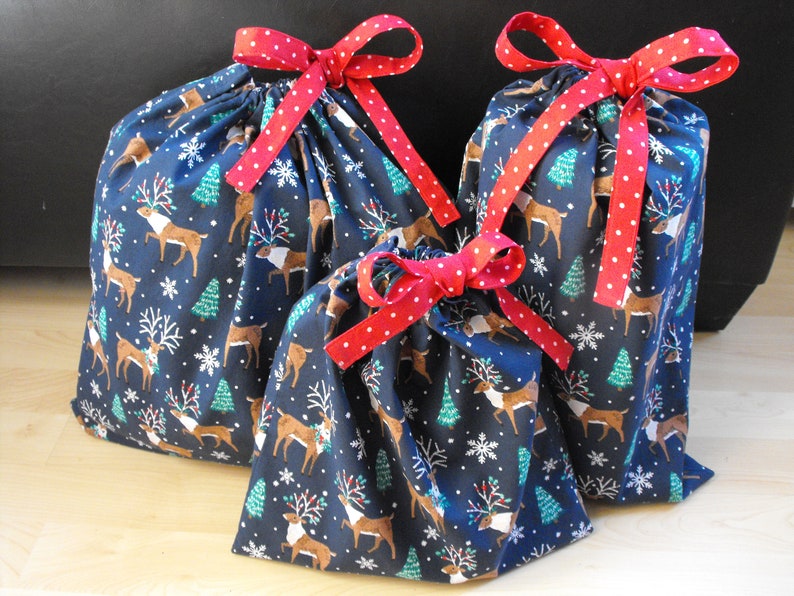 Reindeer, Reusable cloth gift bag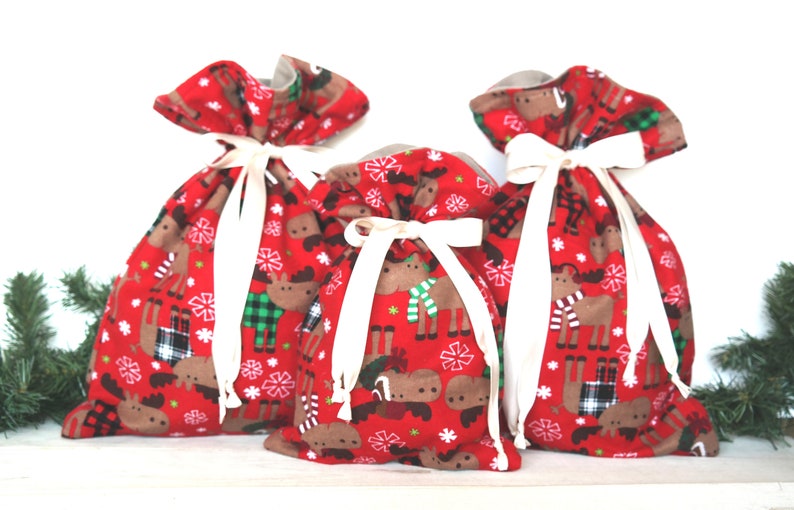 Reusable Christmas Fabric Gift Bags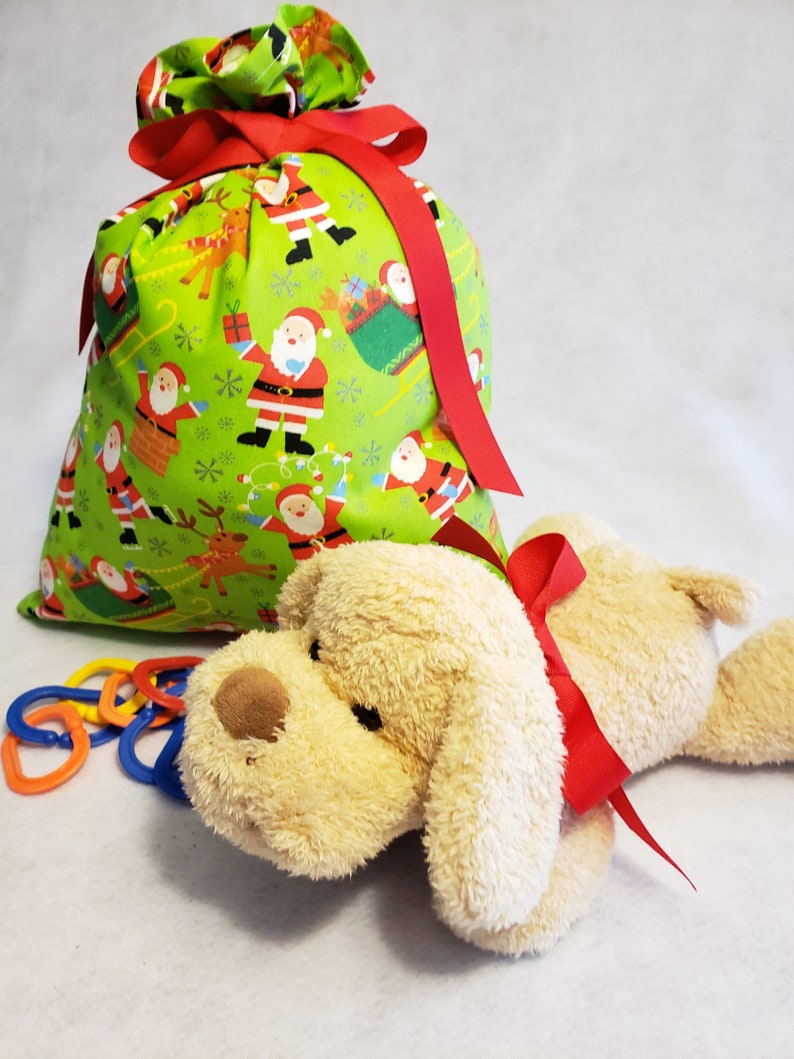 Christmas Gift Bags, Fabric with Ribbon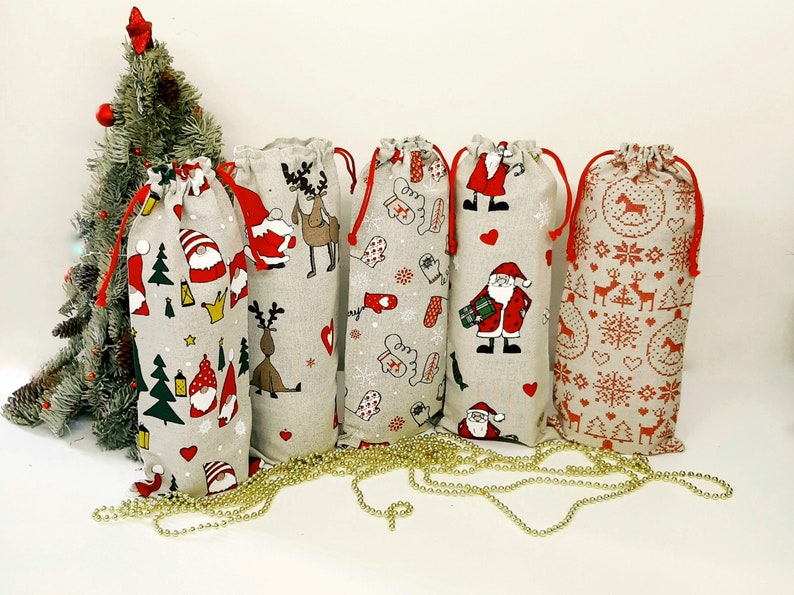 Christmas reusable bags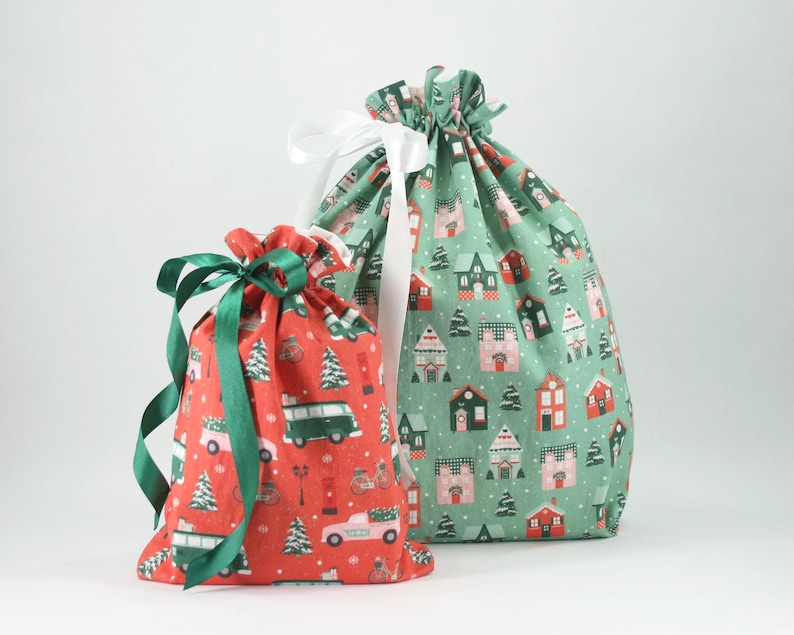 Fabric Gift Bags, Set of Two

Ideas For Making Your Cloth Christmas Bags Even More Fun
Use the bags for several small gifts.
Wrap the gifts in paper Christmas gift wrap, then put them in the bags.
Cloth gift bags are a lovely way to give food gifts, too.
Hide the shape of the gift with gift basket shred or crumpled tissue paper.
Lovely Christmas Gift Bags On Amazon
Amazon has a nice selection of fabric gift bags to choose from below. They come in an assortment of colors, too, so you can match your gift bags to any party color, or gift recipients' favorite colors. Choose the color and size you desire, then fill these fabric gift bags with special treasures to pass out to family, friends, and co-workers.
People love receiving gifts, and the gift packaging is a memorable part of that. You'll enjoy filling these fabric gift bags with gifts for any holiday and occasion. Surprise those you love with a pretty gift in a pretty gift bag.
Pretty Selection Of Christmas Fabric Gift Bags On eBay
You'll find some lovely fabric gift bags on eBay, too. What I like about the assortment of fabric gift bags on eBay is that so many are homemade. Nothing says thoughtfulness like handmade! Use them for soaps, as sachets and for those special little gifts. Imagine using some fabric gift bags for gifts to put into a Christmas stocking? And fabric gift bags are just adorable for shower favors.
(Visited 93 times, 1 visits today)