Super easy and fun to make, these easy to make Halloween treat bag ideas make nice little gifts for your trick or treaters. Or you can hand them out at a Halloween party. They are so versatile because you can adjust what you put in them by age or sex. Make a few, make a lot ~ they make Halloween even more fun!
I've gathered here some great party favor treat bag toys, treat bags and curling ribbon to get you started. Trick or treat isn't the same today as it was when I was a little kid. Yes, I'm a baby boomer ~ old as time itself.
Folks used to give out candy by the handfuls and you didn't have to worry about checking it for scary things, either. To bring some fun, anticipation and excitement back to Halloween, I think treat bags would be a great idea, don't you?
Halloween Treat bags or loot bags are just like the party favor bags we give out at birthday parties. A couple of little toys or gifts and some candy in some cute Halloween gift bags and you'll have a kid that can't wait to see what's in the bag! I bet your own kids would love to help you assemble some bags that they can also help give out on Halloween.
It's one thing to open the door and show those trick-or-treaters a bowl of candy or hand them a few. But these treat bags will brighten up those ghosties, witchies and ghoulies when they see their treat.
Halloween treat bags are also fun for school parties and neighborhood carnivals. More fun to make than baking cupcakes…well, close anyway.
Most importantly, Have fun making some Halloween Treat Bags!
Why is a haunted handkerchief so scary? Because it has 'boo-gers!'
Easy To Make Halloween Treat Bag Ideas
Halloween treat bags make the perfect party favor for a Halloween party or you can give them out to all the little ghosties & goblins that come to trick or treat on Halloween night. Since you can include some small toys in the treat bags, you can help reduce how much sugar the kiddies get at least a little!
First, decide how many Halloween treat bags you want to make and get your treat bags bought. You'll also need some orange or black twist ties or curling ribbon to close the bags with.
Then, look through these Halloween treat bag ideas to see what kinds of toys or small gifts you want to include in the Halloween treat bags. They can be Halloween-themed, or not ~ that will be up to you, since the bags should be Halloween bags.
Now, double-check your bags to make sure they will hold the toys or gifts you chose plus the candy. You want to be able to close the bag, but you don't want it to look too empty either.
Backward, turn backward,
O Time, in your flight, make me a child again
just for to-night!
~Elizabeth Akers Allen
How To Make Halloween Treat Bags Tutorial
Halloween Cellophane Treat Bag Bargains
Halloween cellophane treat bags provide a festive way to pass out treats, toys and other goodies at your Halloween party. Be sure to get plenty of Halloween party favor bags. They're so much fun to make, you'll be making them for the office, the mailman, your hair stylist…and sending them to school!
Do zombies eat popcorn with their fingers?
No. They eat the fingers separately.
Halloween Toy Assortments
Save time and money by buying toys in bulk for your Halloween treat bags! Your Halloween treat bags will be the talk of the neighborhood when you include a couple of small toys per Halloween treat bag. Buying bulk small toys for your Halloween treat bags is also a great way to make a large number of them for church parties & festivals, school classroom parties, neighborhood celebrations, etc.
48 PCS Slap Bracelets Halloween Toys
24 Pc Halloween Wind Up Toy Assortments
300 Pieces Mini Bubble Wands
36 Pack Mini Animal Plush Toy Assortment
Assembling Your Halloween Treat Bags
Gather together all the small gifts & toys, candy and Halloween bags, along with the curling ribbon or twist ties, so you can begin assembling the treat bags. Decide ahead of time how many toys and how many candies will go in each bag.
Kids can have a lot of fun putting the bags together for you. All you have to do is supervise to make sure they put the correct number of everything in each bag. One child can fill the bags and another can close the bags; then they can switch back and forth.
If we don't have kid-power to help assemble the bags–that's ok too. Turn on the TV or some music and line up your goodies assembly line style and go for it. I like to put mine in a big basket to keep by the door. Perhaps you have a cauldron or other candy bowl for Halloween night. You can put the bags in there as you finish them.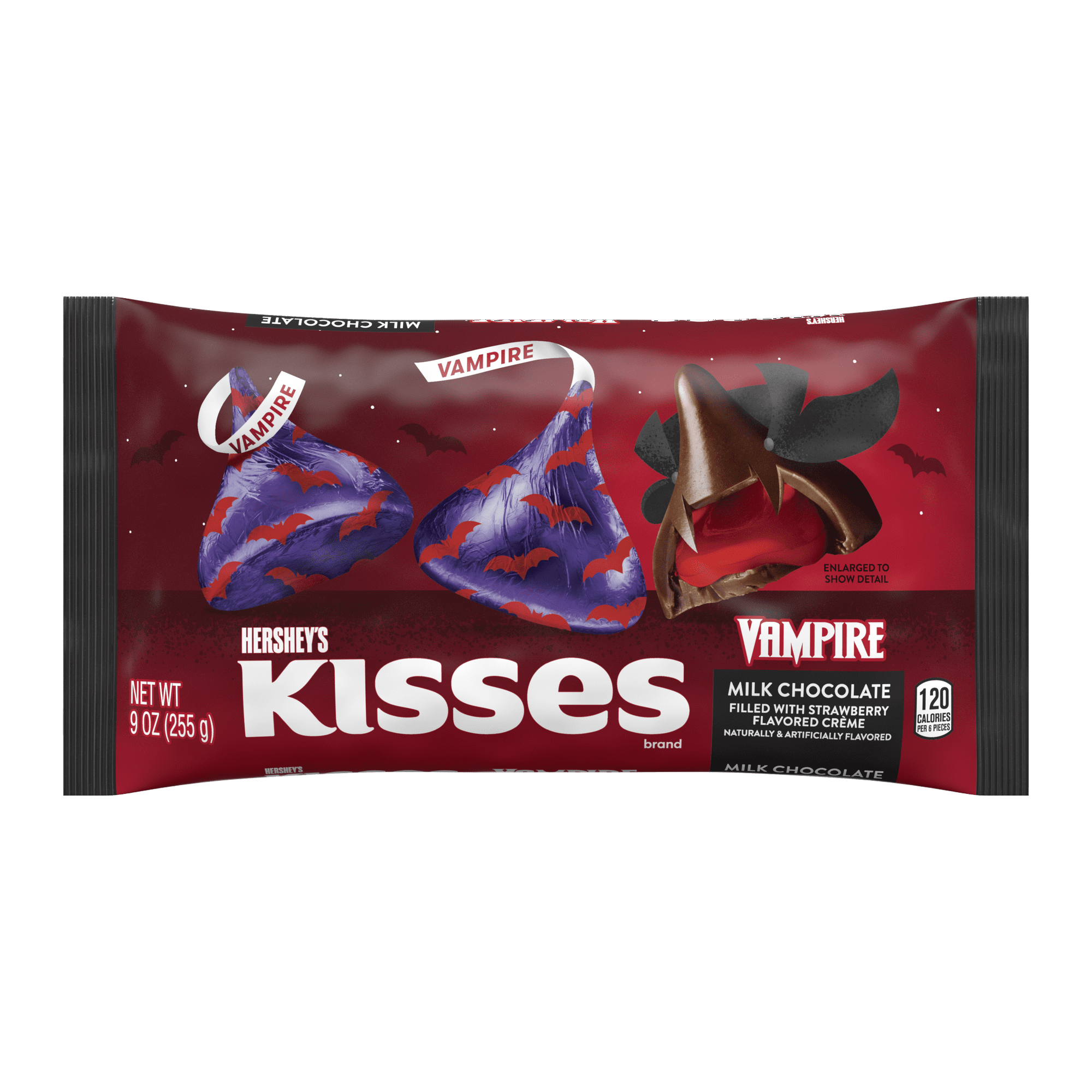 Hershey's Vampire Milk Chocolate Filled with Strawberry Creme Candy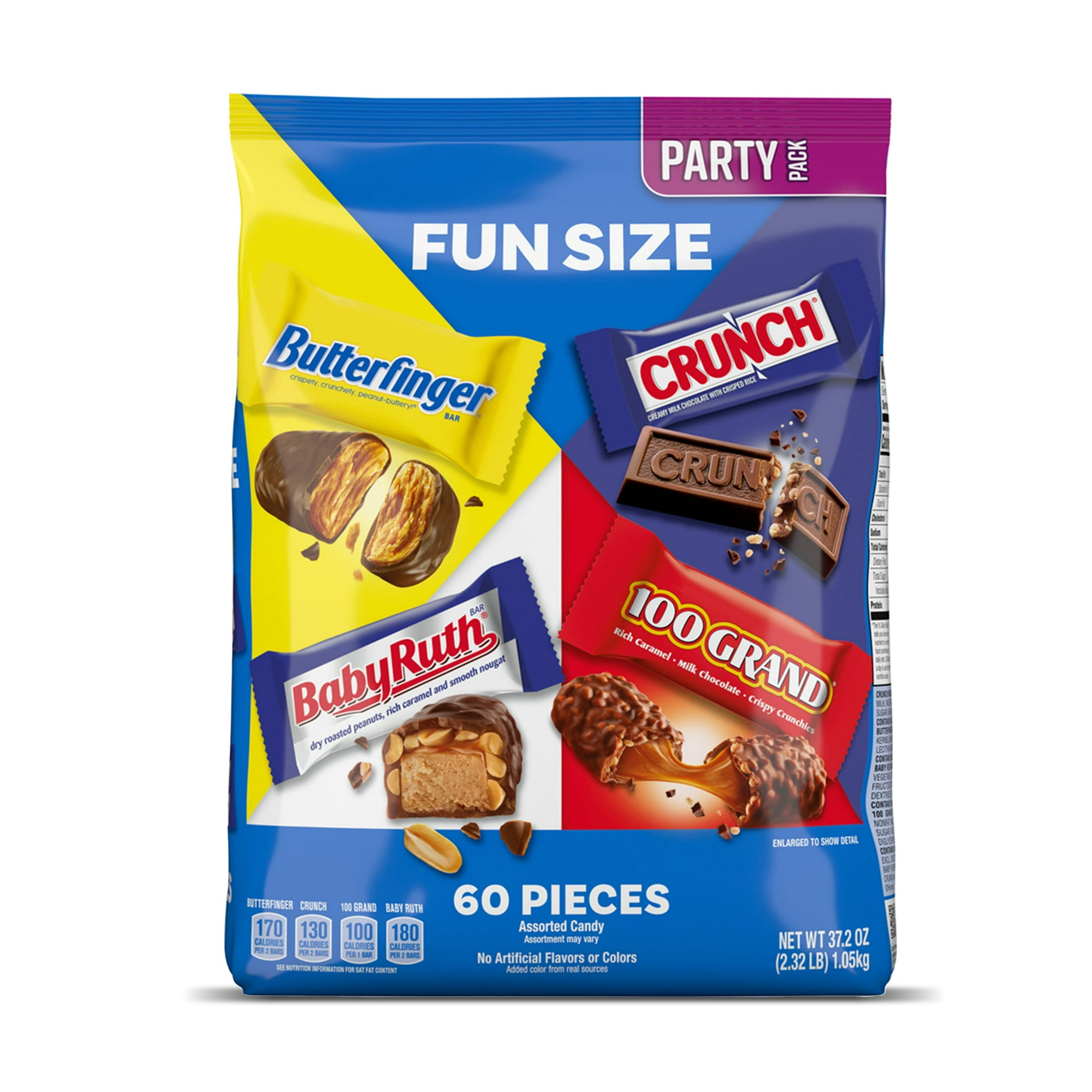 Butterfinger, CRUNCH, Baby Ruth and 100 Grand, Assortment, 60 Pack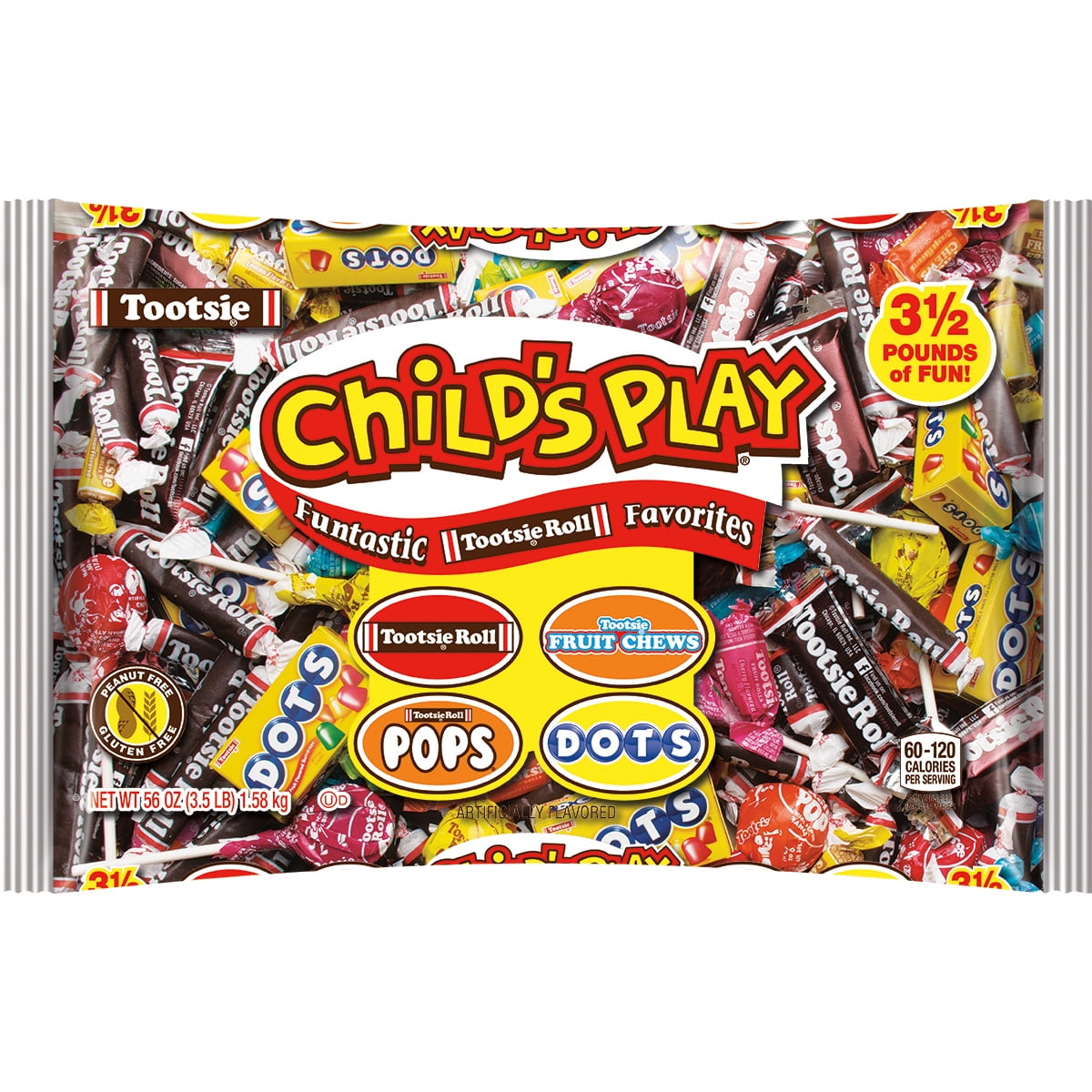 Tootsie Child's Play Variety Candies Pack, 3.5 Ib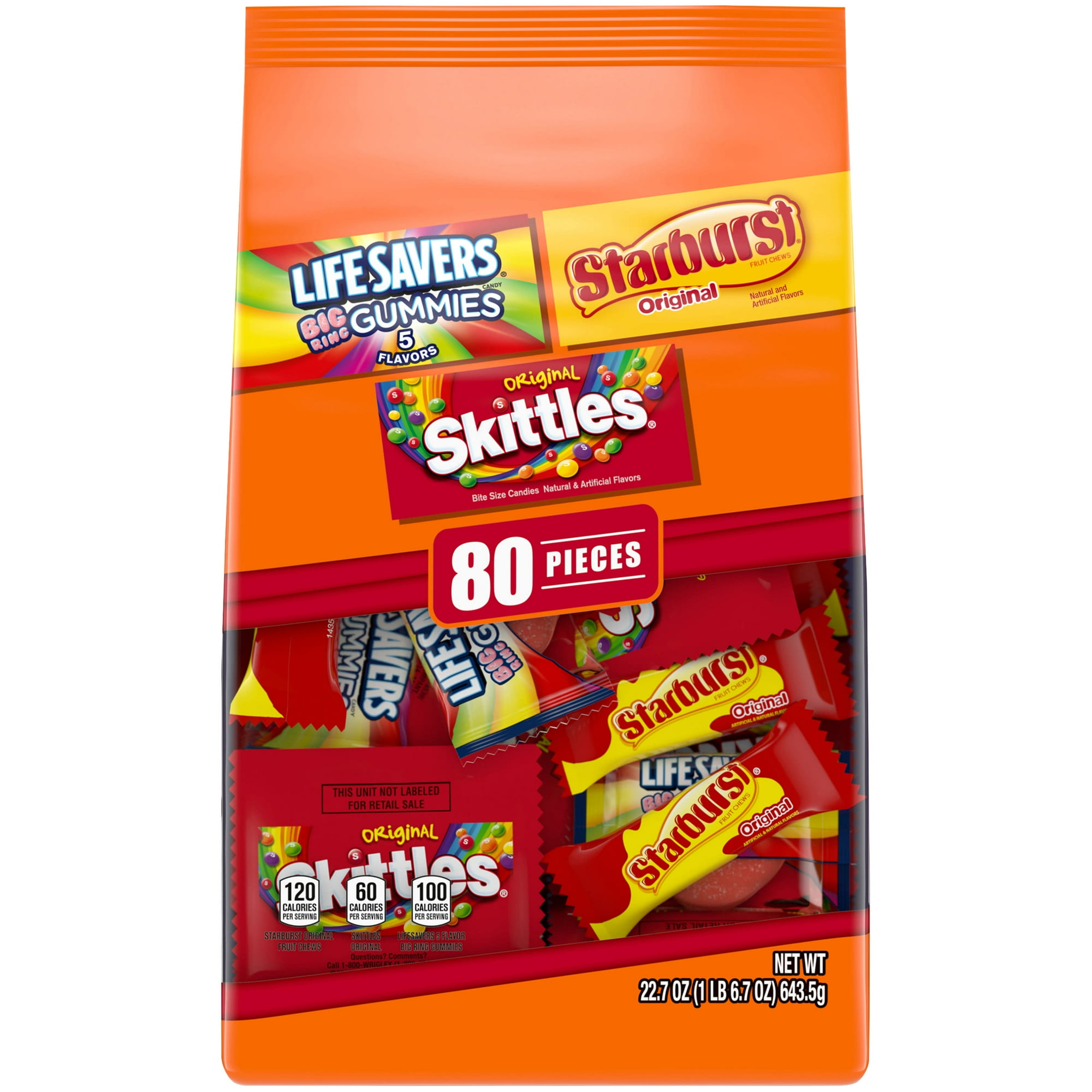 Skittles, Starburst & Life Savers Gummy Candy Variety Pack – 80 Ct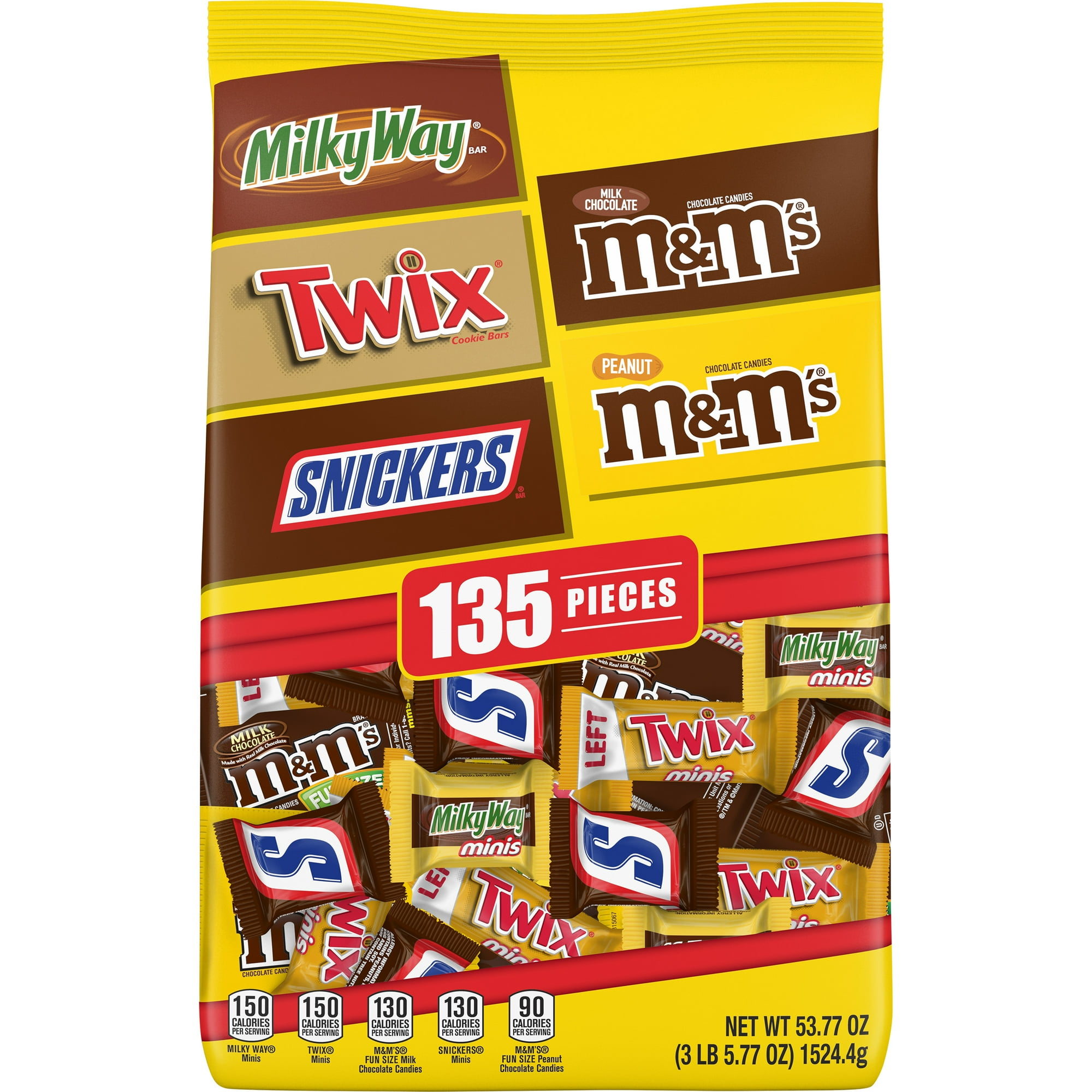 MARS Chocolate Favorites Halloween Candy Bars Variety Mix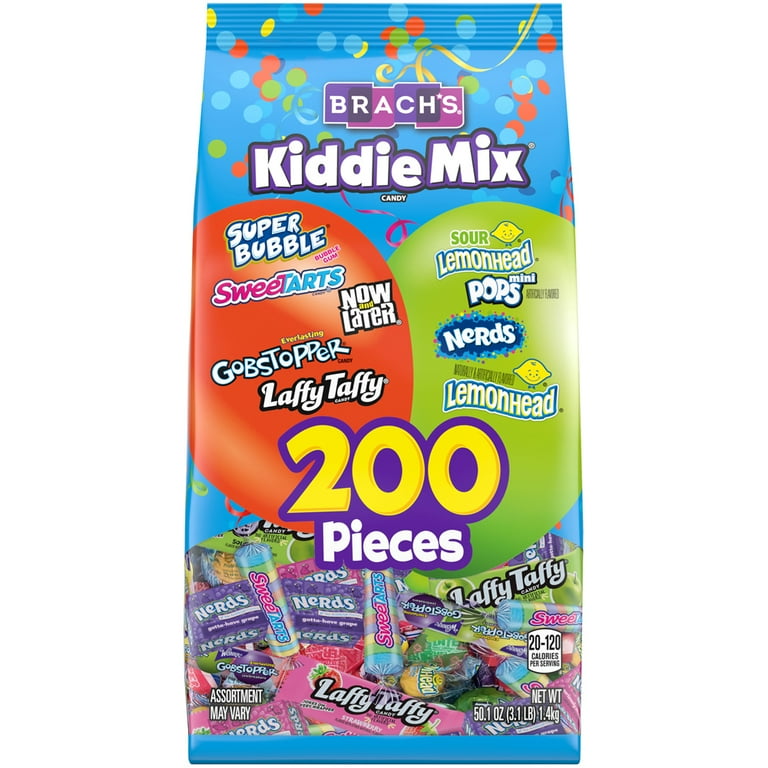 Brach's Kiddie Mix Assorted Candy Bag, 50.1 Oz, 200 Count

eBay Always Has A Great Selection Of Halloween Treat Bags
Featured Images: "Halloween Party Favors" by Kid's Birthday Parties is licensed under CC BY 2.0.; "Haunted House – Year Four" by Carol (vanhookc) is licensed under CC BY-SA 2.0; "trick or treat Happy Halloween" by Janine is licensed under CC BY 2.0
(Visited 12 times, 1 visits today)