Looking for ideas for making Easter baskets for boys? It can be a pretty hard to think of what to put in an Easter basket for a boy.
We usually think of Easter baskets as pretty, so therefore….frilly, or something. In fact, it's probable that most boys see Easter baskets as too "girly." Not to worry. He's in for a big surprise!
There are some GREAT themes you can use for creating a boy's Easter basket that they'll remember for a long time!
Kids boys football happy Easter basket filled with goodies

Container Ideas For Boys' Easter Baskets
These creative gift basket containers are easily adjusted for the little guy's age. Think kindergarten & preschool, elementary school, middle school and high school. And don't forget the college boys!
backpack
trash can
storage cubes, baskets or tub
ice chest/cooler
laundry basket
toy dump truck
toy wagon
bucket
sports duffle bag
a novelty snack bowl, like a huge popcorn bowl, etc.
a kiddie pool (yep, that's what I said)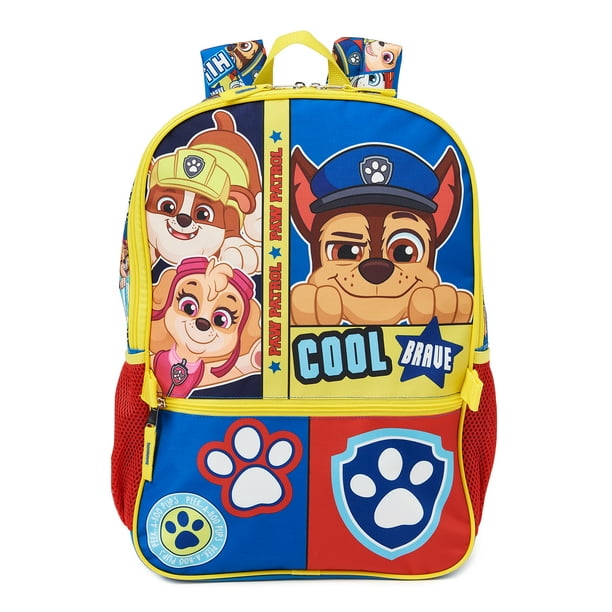 Paw Patrol Boys Peek-A-Pup Backpack with Lunch Bag 2-Piece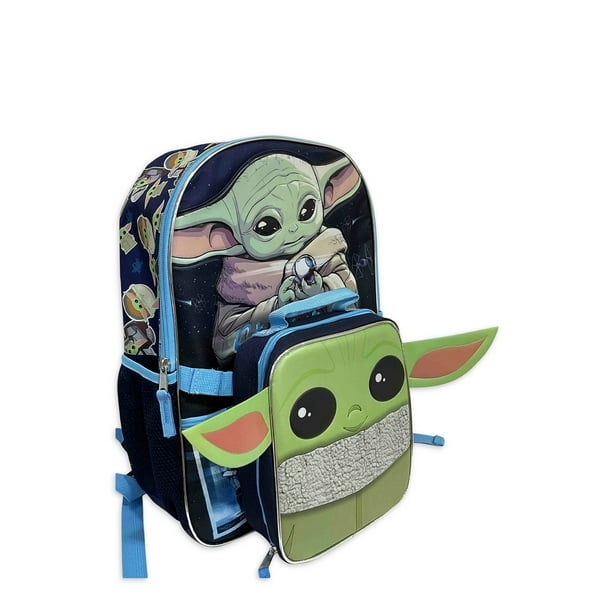 The Mandalorian Backpack; Detachable Lunch Bag 2-Piece Set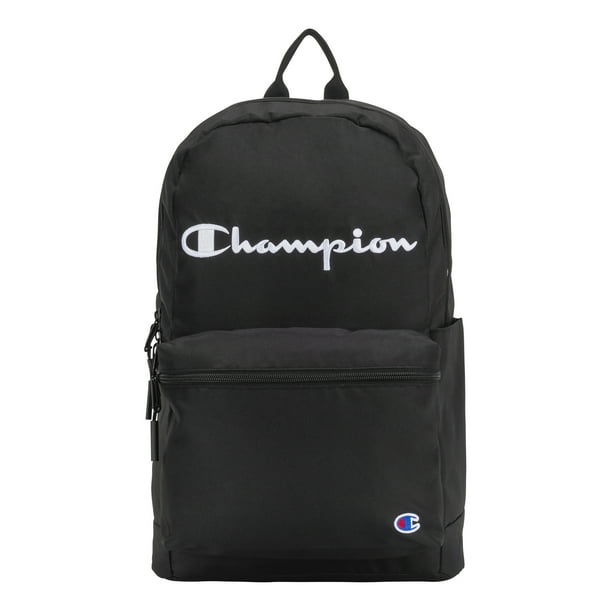 Champion Unisex Asher Black Backpack with Adjustable Straps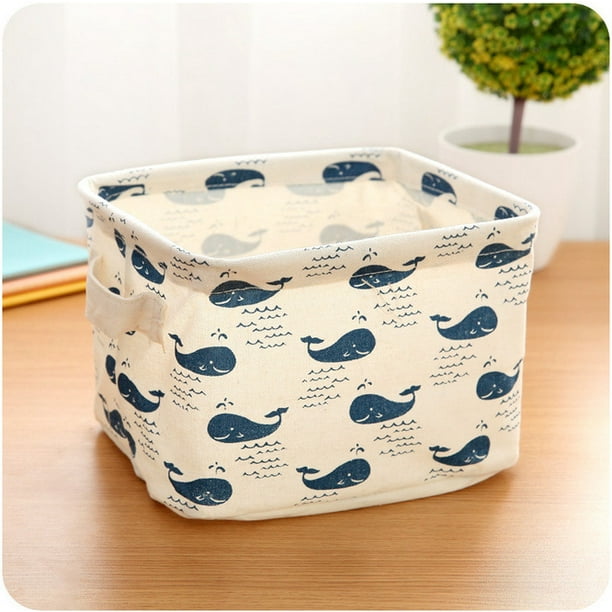 Cotton Blend Linen Collapsible Storage Bin Laundry Basket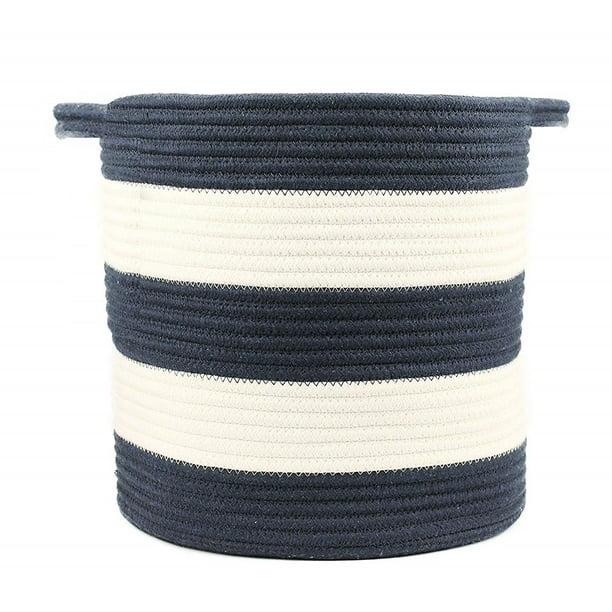 Medium Cotton Rope Storage Baskets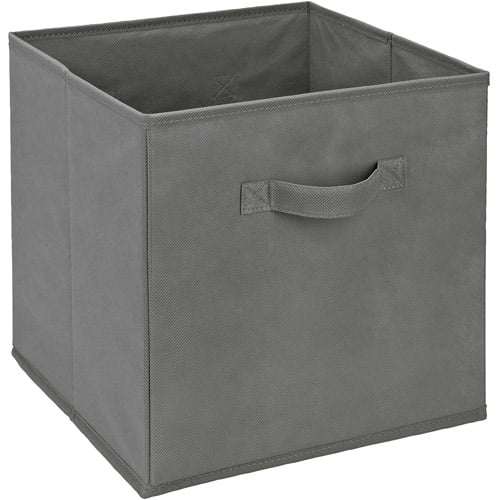 Simplify 7.48 Gallon Plastic Storage Cubes, Gray

Spiderman Tin Waste Bin
Baseball Jersey Waste Basket
Waste Basket Recycling Bin
Easter Basket Gifts For The Guys
Here's a few ideas for gifts to put into your guy's Easter basket. Adjust accordingly for his age and his personal interests.
Flip flops (beach sandals)
water bottle
hacky sacks
wall clock
desk lamp
cell phone case
laptop case or sleeve
sports watch
athletic wear
puzzles/games
a Kindle Fire
water gun
drone
clothes (shorts, swim suits, t-shirts, hoodies, pants – just don't be that one that gives him underwear)
sunglasses
stuffed animals, beanie babies, action figures, Funko Pops
toy cars, model cars, radio controlled cars
The Superhero Easter Basket For Boys
Avengers Toddler Handmade Easter Gift Basket

Superheroes are pretty high on the popularity list, if not at the top. Marvel and DC keep putting out new movies and series and the young fans keep coming.
Boys from toddlers to tweens can enjoy one of these themed Easter baskets. Choose all his favorites – favorite superheroes, favorite items and favorite goodies.
Along with those oodles of the best Easter candy you can find and his favorite snacks, pick up your young superhero fan's favorite Super hero loot. Puzzles, blankets, baseball caps are good choices. T-shirts, games and even school supplies!
Along with all that, add some superhero action figures, some comic books and/or graphic novels, and maybe some superhero sayings bracelets and other cool little superhero gifties.
And for heaven's sake, don't forget those snacks!
Sports Kid Easter Baskets For Boys
Again, load up on the coolest Easter candy for a basket that you can fill with gift items related to their favorite sport.
A baseball glove would make a GREAT 'basket' and so would a sports themed trash can they can keep for their bedroom.
Add sports koozies, water bottles, caps, lanyards, t-shirts, shoelaces ~ the possibilities are endless! This is a fabulous idea for a boy's Easter basket because you can adjust it for their age and favorite sport. Like so…
Kids boys football happy Easter basket filled with goodies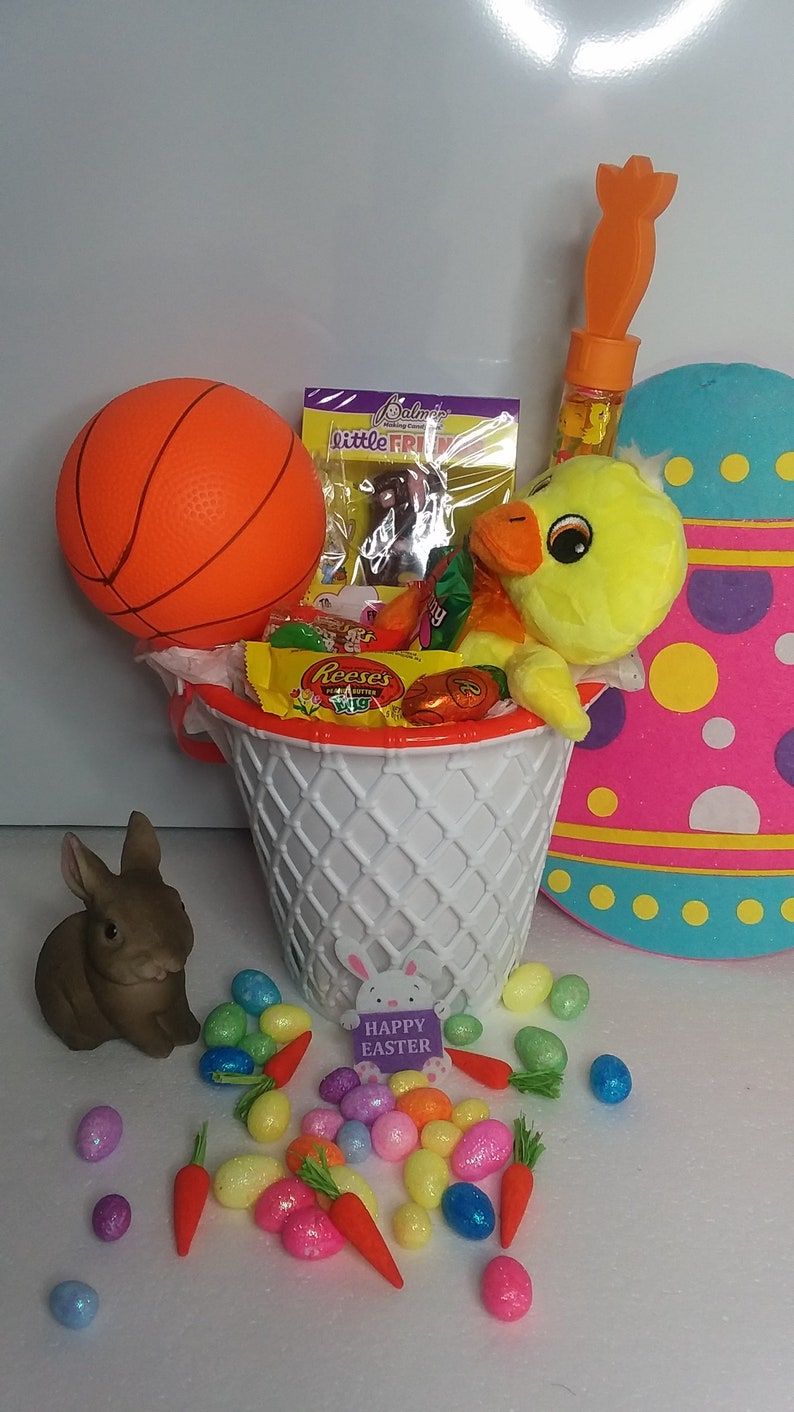 Kids prefilled boys basketball Easter basket

The Outdoorsy-Kid
Does your young fella love to be outside? Loves to fish or hunt with Dad? Camping, hiking, surfing, swimming?
That's great! You could use a backpack, tackle box and how about adding swimming goggles, insulated water bottle, sunglasses, a knit hat, trail mix and maybe a container to put it in, a compass, a flashlight, throw blanket, sunscreen, a small first aid kit.
What do you think? I bet you can find something in all that that your boy will enjoy and appreciate.
Large Leakproof Camping Cooler
Large 17 Gallon Flexible Plastic Storage Bucket
Easter Baskets For Boys On eBay
(Visited 85 times, 1 visits today)