It's time for Easter parties, celebrations and gatherings. Easter favor boxes add a special touch to your party table.
Want to send some small gifts for your child's class? Or maybe for your Sunday school class?
Use Easter favor boxes as unique gift boxes for the office, the mailman, beauty salon and neighbors. .
Imagine having these unique favor boxes on your party table. Everyone will love them! It's fun to add interesting favor boxes to your party table.
You can also use some of these favor boxes to add small treats or gifts to your Easter baskets.
Featured Image: Bunny Party by Elena Roussakis on Flickr, Commons 2.0 (two images)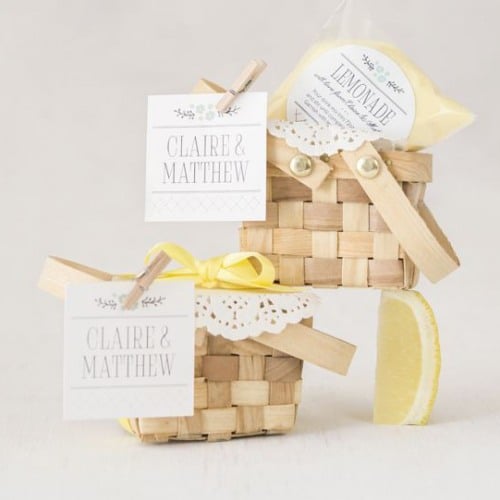 Mini Woven Picnic Baskets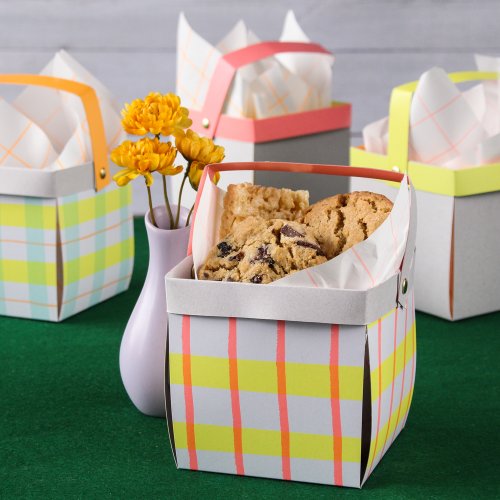 Paper Treat Baskets

Unique Shaped Easter Favor Boxes
Now these favor boxes pack a sweet punch. They're so creative! These would be lovely for brunches, not to mention additions to Easter baskets. But they're great for party favors, too. Or how about sending some of these for your child's classroom? They'll be a big hit.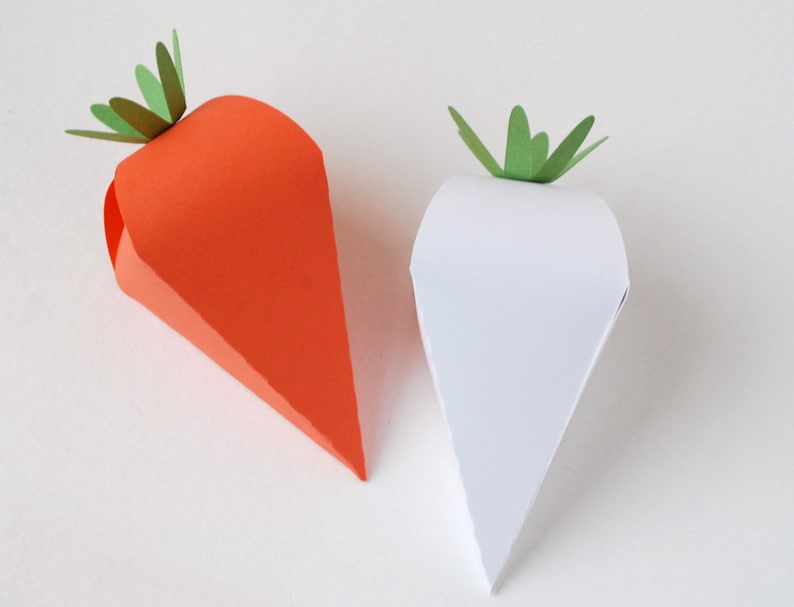 Garden Carrots Favor Box Set of 12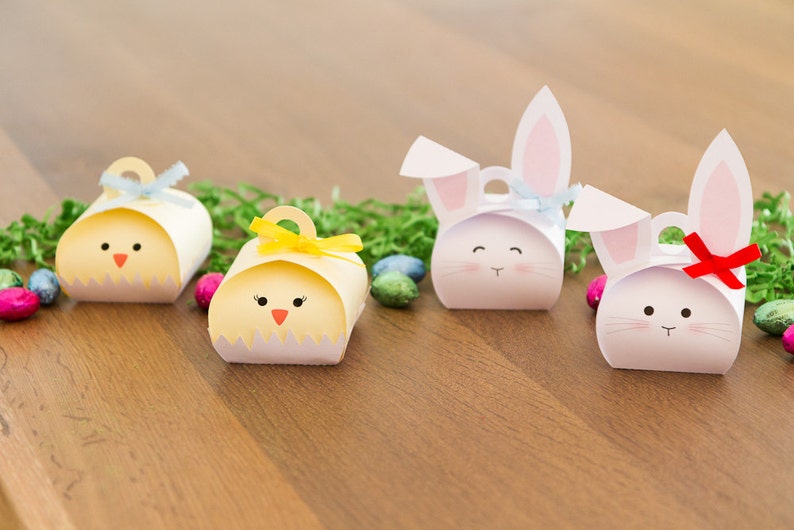 Easter Favor Boxes; Bunny and Chick (Set of 8)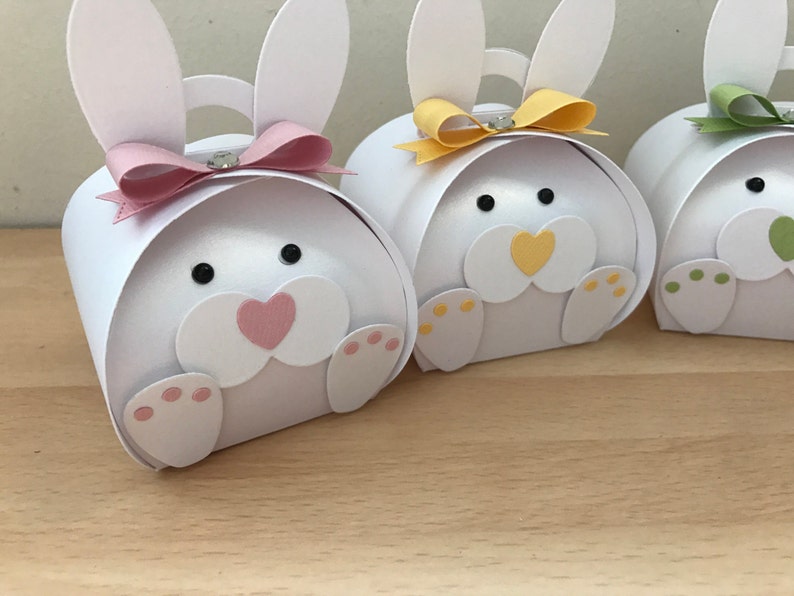 Easter Bunny Favor Boxes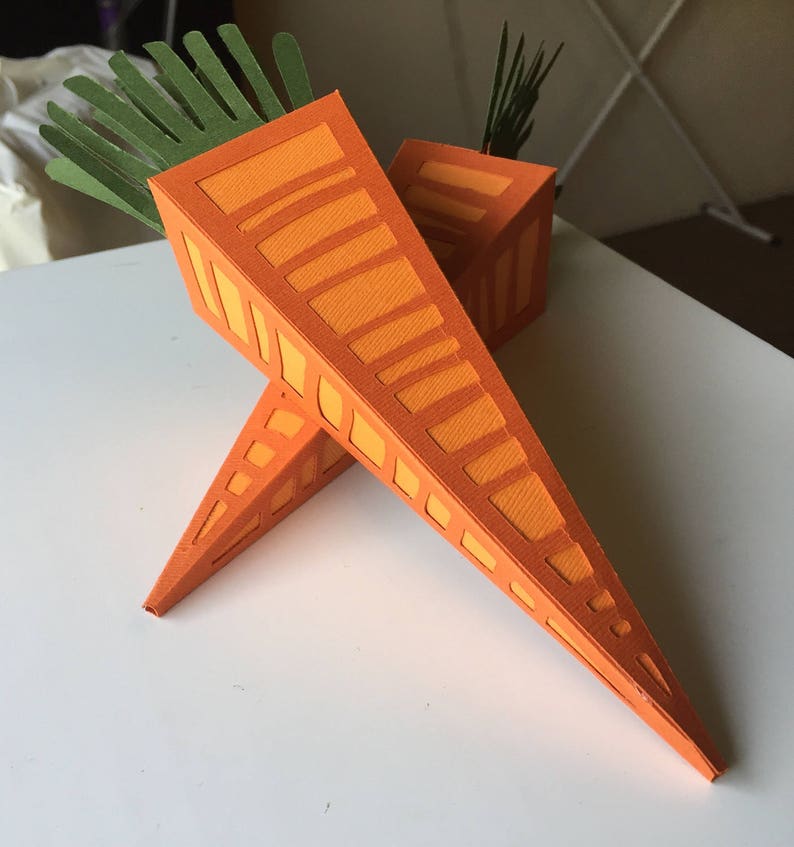 Carrot favor boxes set of 2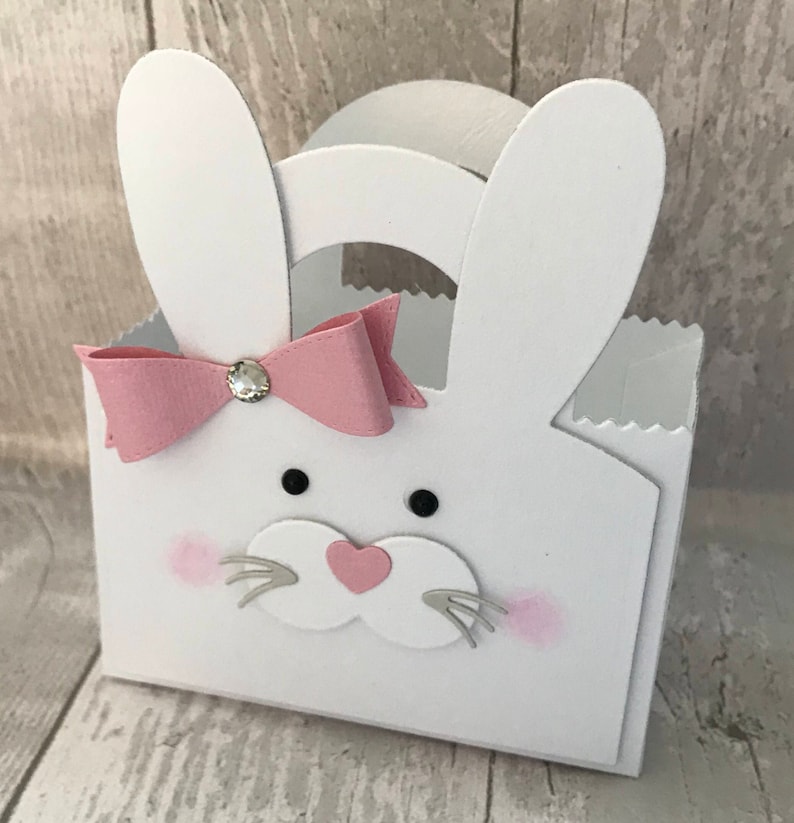 Easter Bunny Favor Boxes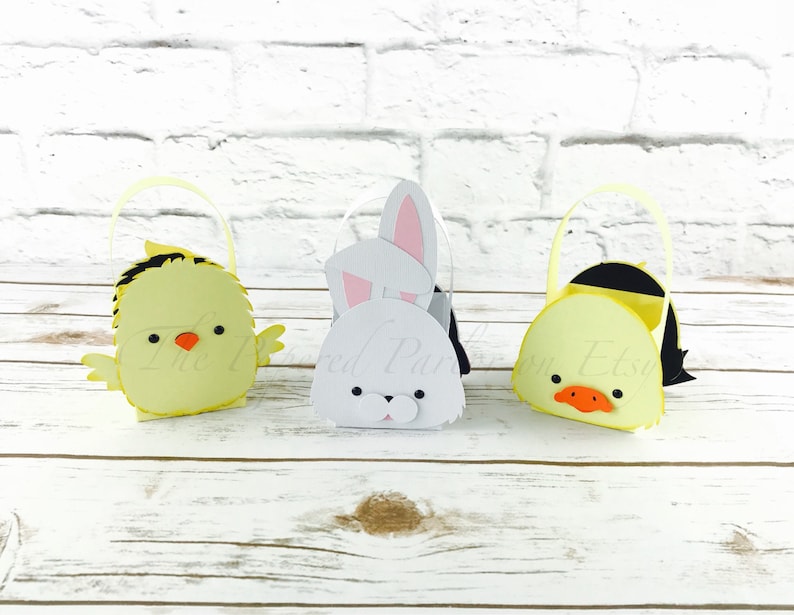 Easter Bunny Favor Boxes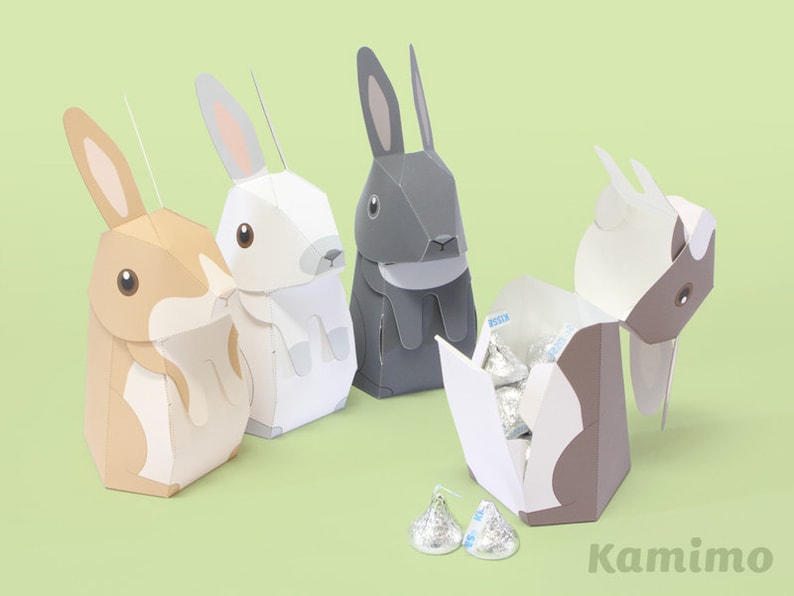 Easter Bunny Rabbit, PRINTABLE Favor boxes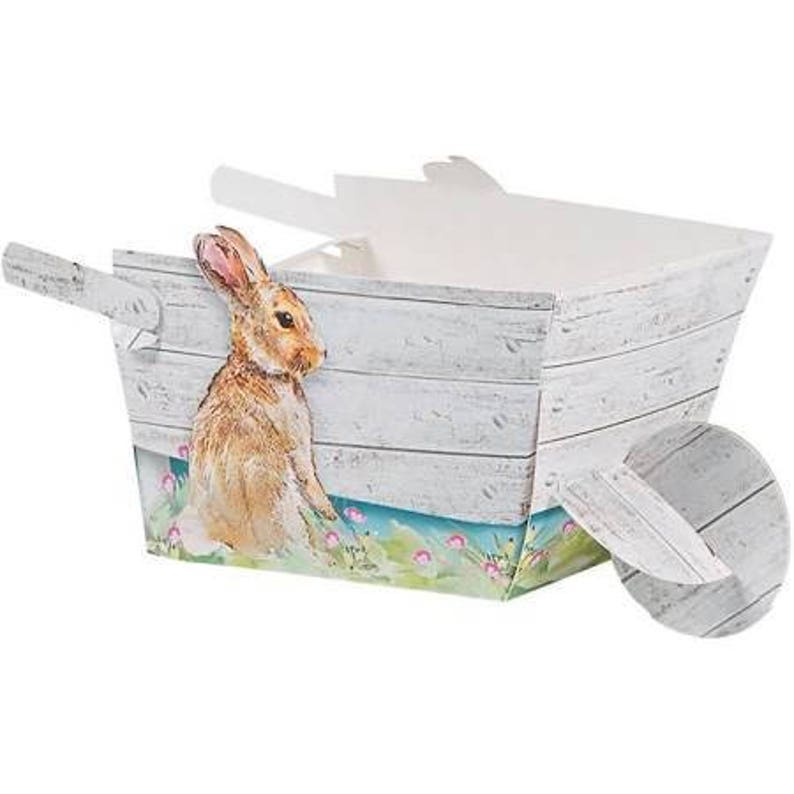 Easter Treat box /favor boxes/ Easter / Easter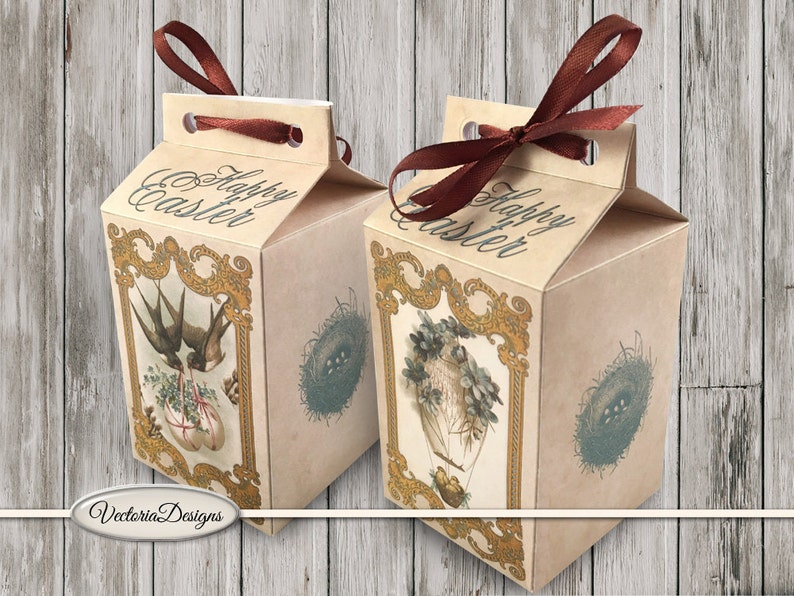 Easter Milk Box PRINTABLE Treat Box

Cute Gable Easter Treat Boxes
Gable favor boxes are big favorites for kid's parties at school, church or at home. Fill with cookies for a sweet treat. Or add small school supplies like erasers, pencil sharpeners, etc. for school. How about small gift soaps or bath bombs?
Etsy always blows me away with the beautiful creations from artists expert at their crafts. They have printables available, as well as kits. I bet you can't get just one!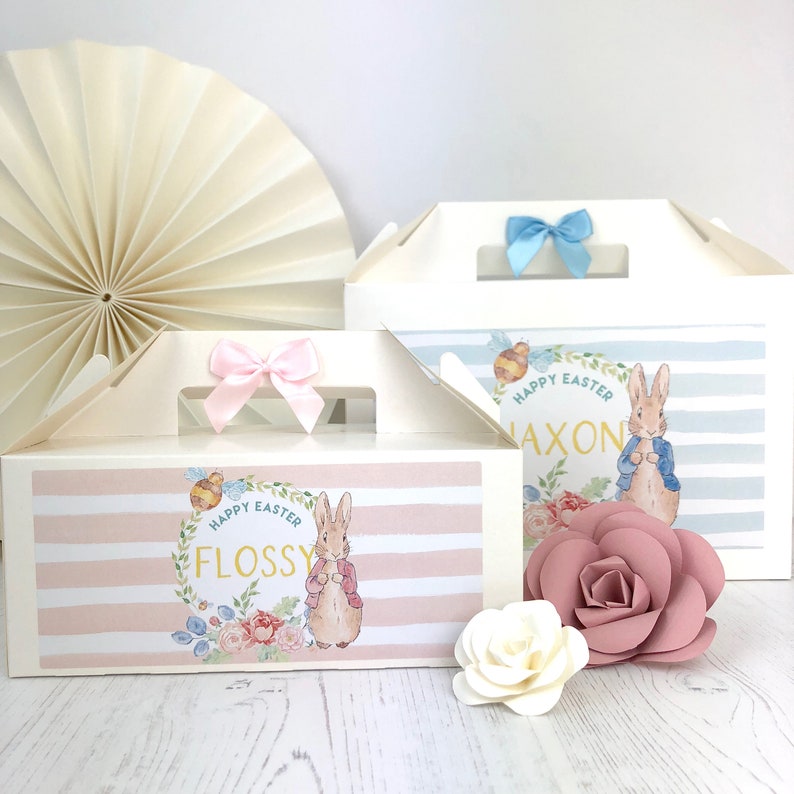 Personalised Easter Activity Box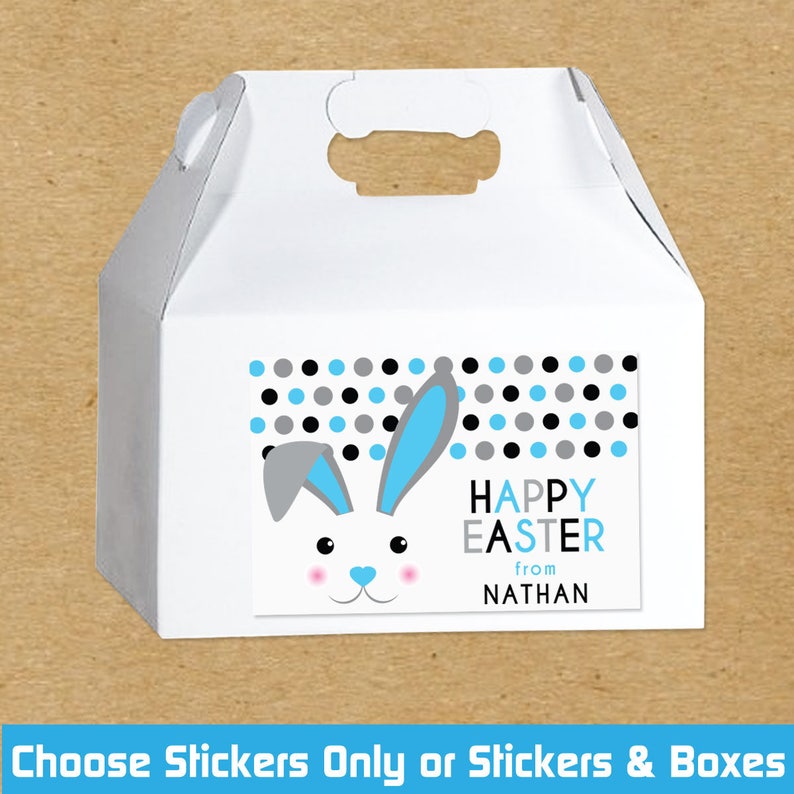 Easter Favor Boxes, Easter Stickers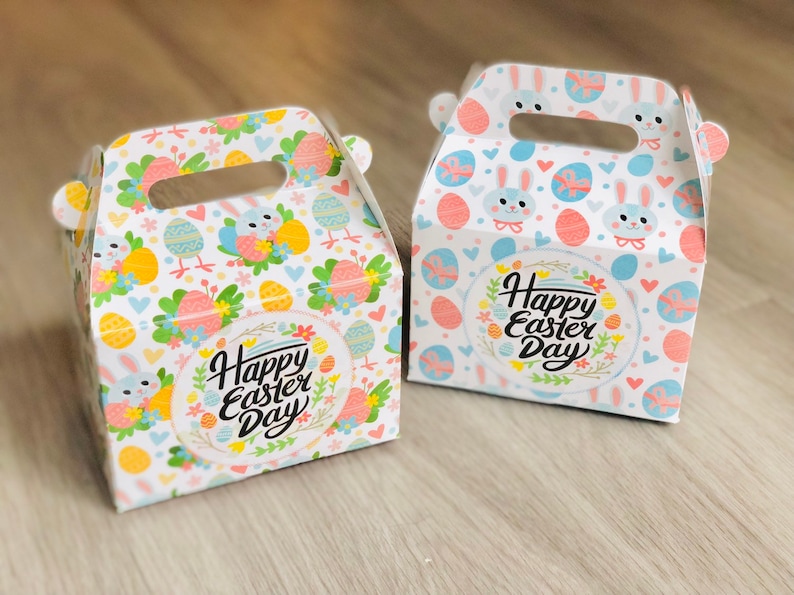 12 Assorted Rabbit Happy Easter Favor Boxes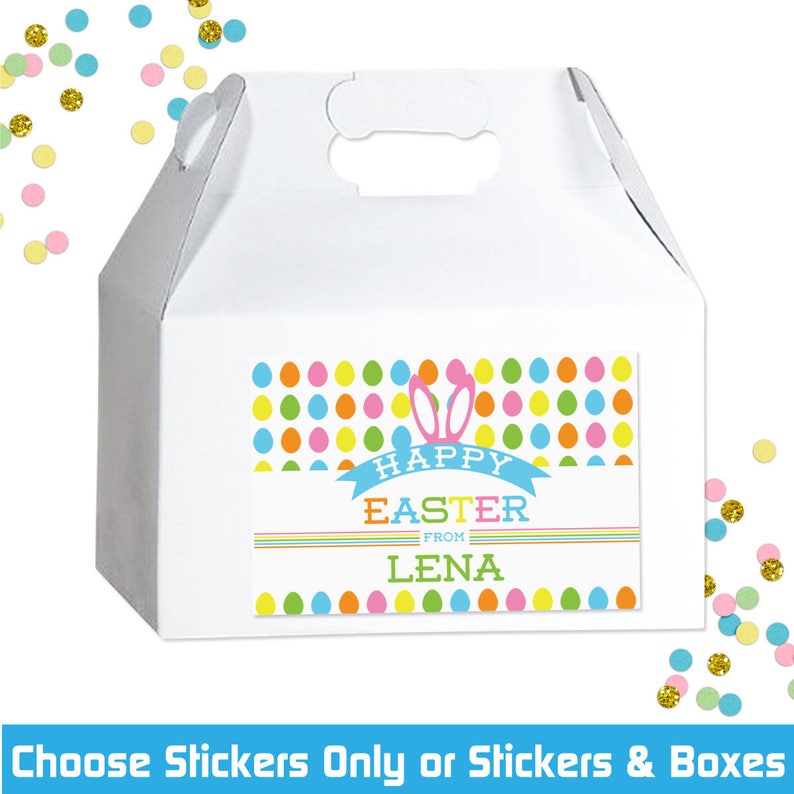 Easter Treat Box; Personalized Kids Easter Party Favors

My favorite gable favor boxes are at Zazzle. They are so beautiful. You can't beat custom designed. Some you can even personalize, too. At 4 x 2.5 x 5, there's a good range of treats & gifts you can put in these.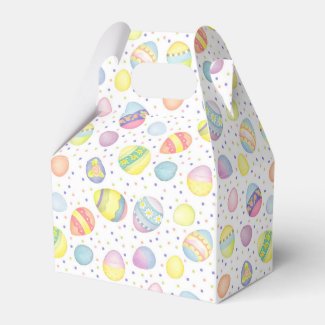 Easter Eggs Favor Box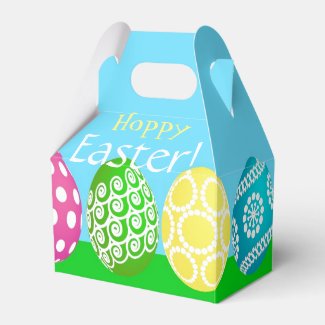 Hoppy Easter Treat Box

Easter egg party favor box

Easter bunny party favor box

Easter Eggs Favor Box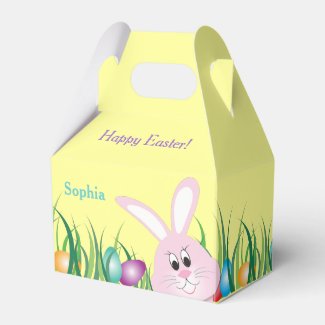 Easter Bunny Personalized Favor Box

Amazon always has something adorable available too. The prices are good, the boxes cute and the convenience perfect. How about these?
Cardboard Easter Treat Boxes (Pack of 12)
Set of 12 Adorable Easter Bunny Treat Boxes with Ears
Easter Treat Boxes 1 Dozen Fill with Easter Eggs and Easter Treats
Rhode Island Novelty Colorful Polka Dot Party Favor Treat Boxes
Perfect Party Favor Box Ideas
Need some ideas to get you started? How about these?
cookies (pre-packaged in clear cello bags)
candies (pre-packaged in clear cello bags)
toys
cupcakes
bath bombs (pre-packaged in clear cello bags)
bath salts (pre-packaged in clear cello bags)
loose leaf tea or tea bags (pre-packaged in clear cello bags)
school or office supplies (pens, pencils, erasers, crayons, etc.)
craft supplies (measuring tape, small foldable scissors, buttons, etc.)
magnets
Square Easter Favor Boxes
Square favor boxes are the classics and Zazzle has a huge assortment of them. They're small 2 x 2, so you can also use them in your Easter baskets.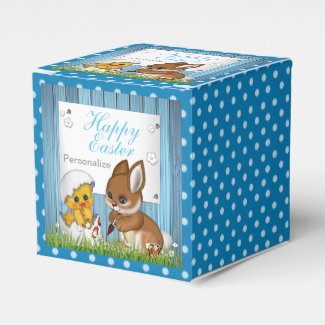 Easter Favor Box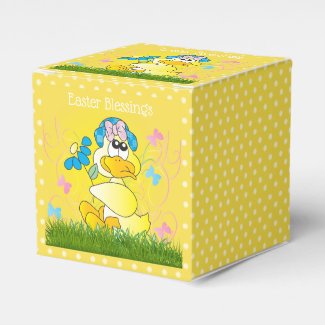 Easter Blessings Favor Box

Easter Customizable Favor Box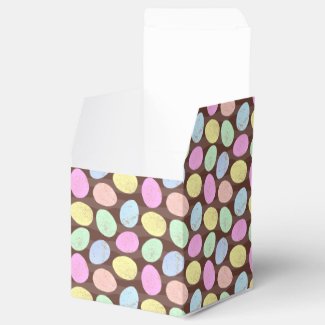 Speckled Easter Eggs Favor Box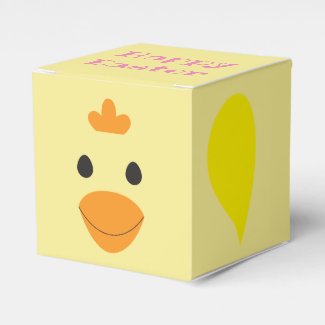 Easter Chick Boxes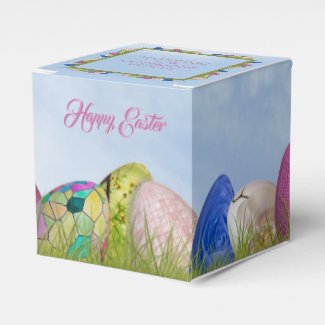 Happy Easter – Favor Box

Tent Easter Favor Boxes
Aren't these cute? Tent favor boxes are a great idea for showers and parties. Slip in some cookies or a little present and voila ~ you have an adorable gift for someone special.
Easter Joy Favor Box

Easter Eggs Favor Box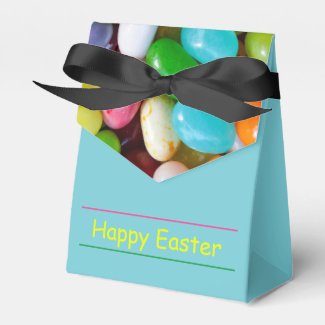 Jelly Bean Happy Easter Tent Favor Box

Bunny Kisses Easter Wishes Favor Box

Happy Easter Party Favor Box

Happy Easter flower eggs party favor box

Takeout Easter Favor Boxes
Takeout favor boxes are so much fun to give. Fill them with candy, cookies or other small gifts. Remember your neighbors, loved ones and co-workers at Easter with one of these adorable boxes. At 2 x 2 x 2.75, they're perfect for those thoughtful little gifts.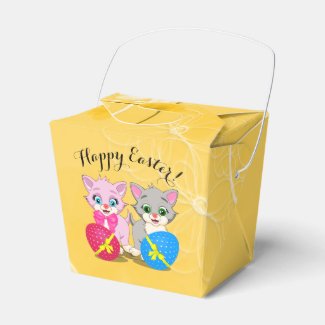 Easter Cutie Grey and Pink Kittens Cartoon Favor Box

Happy Easter – Pink Tulips Favor Box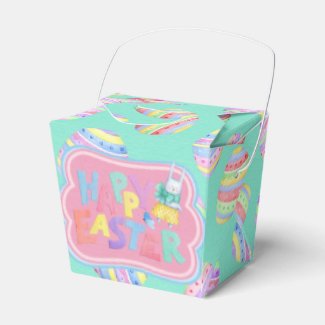 Easter Egg Watercolor Favor Boxes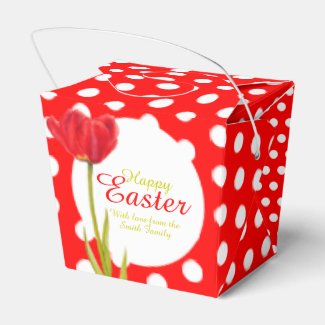 Happy Easter red tulip polka dot gift favors box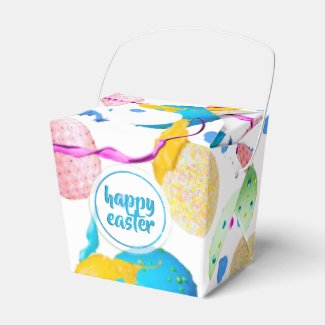 Colorful Easter Eggs and Paint Splash Favor Box

Cute Easter Chicken Spring Teacup Race Favor Box

Check eBay's Deals On Favor Boxes
Never underestimate eBay! I'm constantly blown away by all the wonderful goodies listed over there. Look at these!
(Visited 66 times, 1 visits today)