When you give the gift of sweetness, you'll want to "wrap" them in pretty cupcake gift boxes to show them off. Are you planning on giving some delicious cupcakes as gifts?
A cupcake is a special treat for all ages, and who wouldn't love receiving their favorite cupcakes as a gift? These boxes will keep your cupcakes in place and safe.
Whether you are a home baker, or you have a business, you're sure to find the perfect cupcake boxes here!
You can get cupcake boxes that hold, one, six, and even one dozen cupcakes.
Let me show you some adorable cupcake gift boxes, perfect for any occasion. Don't miss the tips I've included here and there. Let's go have some fun!
Featured Image: Cupcakes by sunshinecity on Flickr, Commons 2.0
VALENTINES DAY CUPCAKE BOXES
Unicorn Cupcake Boxes
60PC Cupcake boxes
Square Blue Cupcake Window Box
3″Mini Single White Cupcake Boxes
50pcs Single Cupcake Boxes
Cupcake Gift Boxes Suit Any Occasion
Cupcakes are the perfect little gifts, as beautiful as they are delicious. Birthdays, Valentine's Day, Graduations – everything's better with cupcakes!
Give boxed cupcakes as bridal or baby shower favors. YUM! Give your hairdresser, letter carrier, pastor and/or newspaper delivery person boxed cupcakes.
Giving your neighbors cupcakes for Christmas? Send boxed cupcakes for your spouse's office party or the kids' school party. Sunday School? There's a cupcake for that!
Cupcakes in pretty cupcake gift boxes are just fun in a box!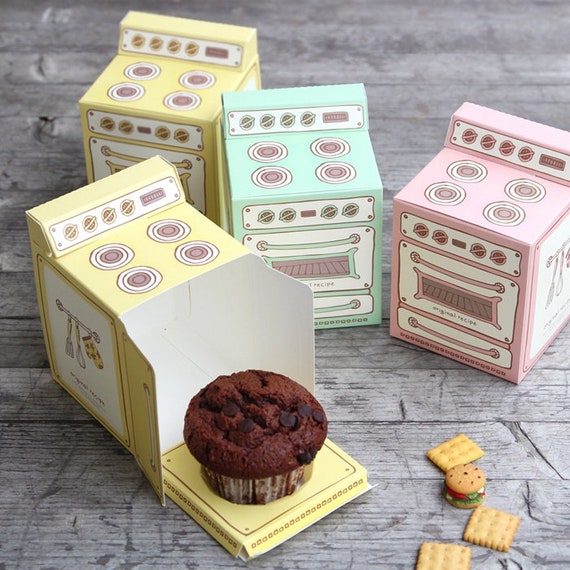 Retro Oven Cupcake Box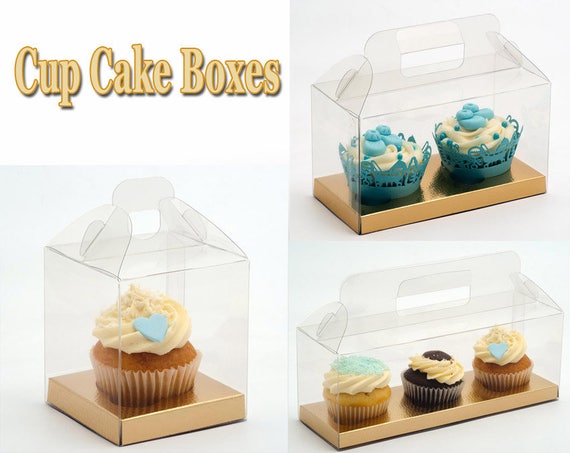 Clear Cupcake Box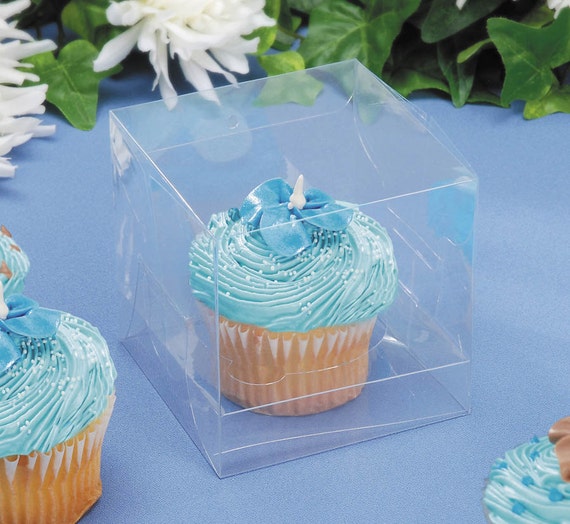 12 Pc – 3-1/2″ Clear Cupcake Box with Clear Insert

December 15 Is National Cupcake Day!
Personalized Cupcake Gift Boxes
If you want to have cupcakes as party favors, check out these personalized cupcake gift boxes.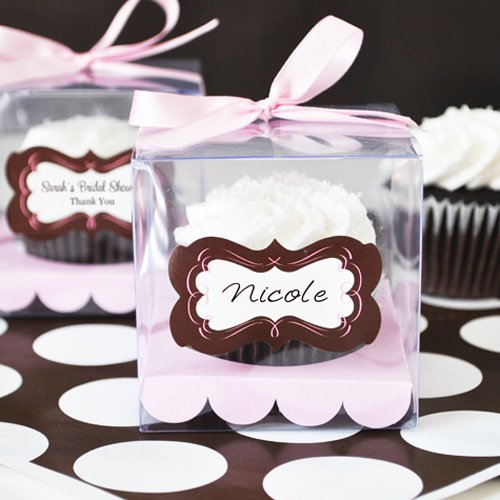 Personalized Cupcake Favor Boxes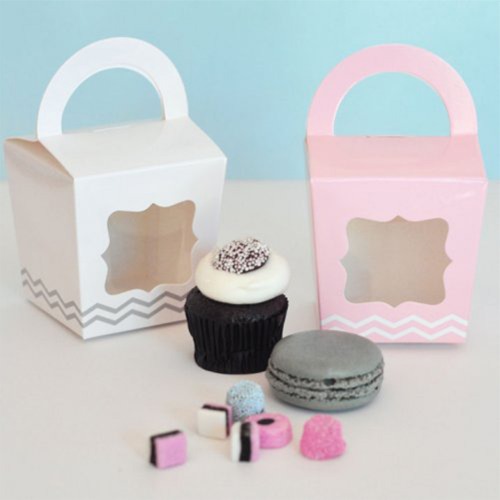 Treat Totes with Personalized Birthday Tags

Baby Showers & Weddings Mean Cupcakes
Today, cupcakes can be the star of the show for baby showers, bridal showers and weddings. And those cupcakes need beautiful gift boxes. The box can really set off the beauty of the cupcake, which is what you want.
Two Piece Silver Shimmer Cupcake Box (Package of 25)

Pearl Flourish – Cupcake Boxes (Package of 24)

"Sweetness & Light" Baby Shower Cupcake Favor Boxes (Set of 12)

Learn To Make Custom Cupcakes
Want to make your own beautiful cupcakes for your next party or event? You can learn to decorate like a pro, from a pro.
Your instructor, Jennifer Shea has been on Martha Stewart's show. Her cupcakes have been featured on The Food Network, Vanity Fair and more.
Jennifer also has 5 cupcake shops – Seattle's Trophy Cupcakes.
Learn online from the best at Craftsy.
Delightfully Fun Cupcake Gift Boxes For Kids Parties & More
They're perfect for kids birthday parties and school parties.
Lovely pinks , purples and blues make them a great choice for baby showers.
There are prints for kids like Dr. Seuss and Pocoyo. Patterns like black and white checks (think Racing theme) and polka dots and gingham.
You'll find a cupcake box for just about any occasion over there. Here are just a few examples.
Decorate Cupcake Gift Boxes With Stickers, Paints, Stamps
Fun for getting kids involved or do with your friends for an event
Are you having a birthday party for a child? Why not involve your kids in decorating the cupcake gift boxes you're going to use for the party? Try glitter pens, crayons, markers, stickers of all kinds, rubber stamping, etc. You'll have some very unique cupcake gift boxes! This would be sweet for teacher gifts, Sunday school gifts, Scouts and more!
Or, if you have a book club, knitting group or you're planning a baby or bridal shower ~ get some friends together and decorate the cupcake gift boxes. Use a theme for the boxes to match the party…or have each person decorate a box individually for a more personal gift.
You can also try gluing on scrapbook or other embellishments, paper punches, lace and/or other craft materials to make fancy cupcake gift boxes!
Gift Boxes White 50 Pack 4 x 4 x 4 Cupcake boxes, Craft box
Clear Plastic Box 2x2x2 inch for Cupcake Transparent Box 50pc
Kraft Brown Boxes 50 Pack 4 x 4 x 4 Inches, Cupcake Boxes
Taking Your Cupcakes Somewhere?
A cupcake gift box with multiple compartments is great for taking cupcakes to the office, knitting circle, book club, etc.
Chefible 12 Cupcake Container, Takeout Container, Cupcake Carrier – Set of 4
Premium 6 Cupcake Carrier Container, Cupcake Box, High Dome, 15 Pack
Cupcake Gift Boxes On eBay
(Visited 94 times, 1 visits today)