You're invited to a baby shower! Wow, how fun is that! Make some creative baby shower gift baskets for the baby shower.
These adorable baby shower gift baskets are as much fun to make as they are to give.
You don't want your gift to be just another baby gift, am I right. Your baby shower gift to be special.
You can make these creative baby shower gift baskets in a snap. They're sure to please baby mama too.
And wait till you see Mom's face when she sees what you did! She'll be thrilled with all the practical items and wowed with the gift basket you created.
We also have shred and all the wrapping accessories to have you wrapping like a pro in no time.
So, let's get started!
Creative Baby Shower Gift Baskets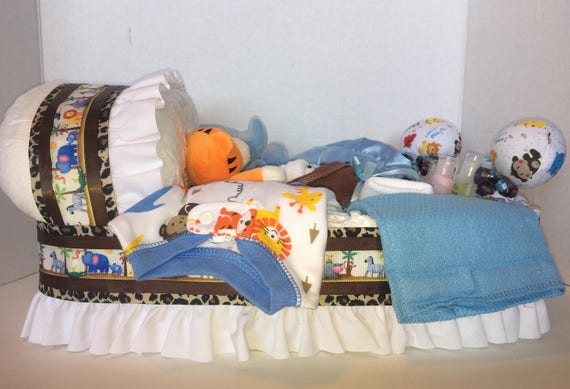 Loaded BIG boy jungle animals diaper bassinet baby shower gift basket

Round up some sweet, useful gifts like a small blanket, baby shampoos, a rubber ducky, rattles, toys, sippy cups etc. like you normally would.
Then you can make any of these creative baby shower gift baskets for any baby shower. That's the really fun part – making the gift basket!
Or fill a container with diapers, toys, utensils for baby ~ add some curling ribbon and a gift tag for a great baby gift.
Don't forget items like baby socks, onesies, pacifiers, etc.
Do It Yourself Baby Shower Gift Basket
Here is a fantastic idea for a gift basket. It's big, it's lush and it's so pretty! Don't forget your gift basket bags, curling ribbon and bows!
Baby Shower Gift Basket Ideas
Making a gift basket with a … basket is fun, but let's think of some creative baby shower gift basket containers. You could get something practical like a changing pad, diaper bag, baby bath tub, or just about any baby item you can put smaller gifts in or on.
It doesn't have to be too deep because you can stack items in it. And don't worry if it's actually pretty deep. You can put kraft paper, tissue and/or shred in the bottom. That way the smaller gifts will sit up higher.
Summer Infant Plush Pals Changing Pad Cover – Owls

Baby Boom Tote Diaper Bag with Changing Pad, Monkey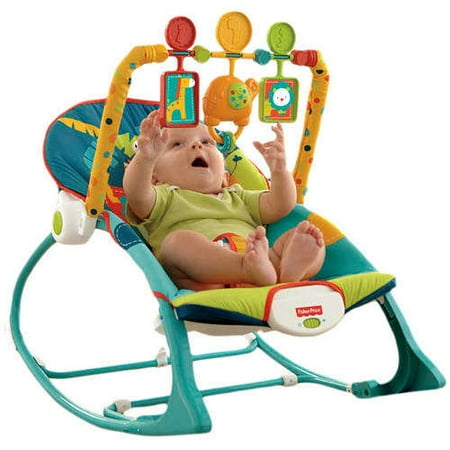 Fisher-Price Infant to Toddler Rocker Sleeper, Safari Pattern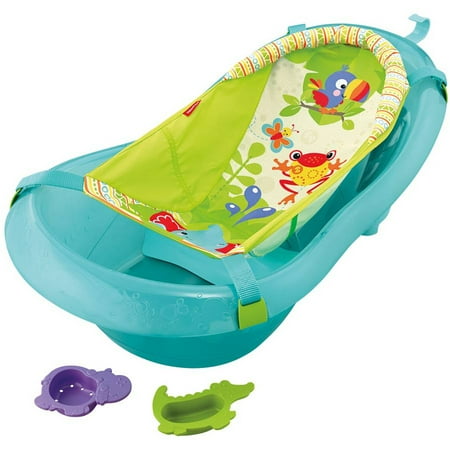 Fisher-Price Rainforest Friends Tub, Green

Supplies For Creating Unique Baby Shower Gift Baskets
For most of the creative baby shower gift baskets we're going to see here, you'll need some basic items. If you know what the baby gender is and/or what the theme of the baby shower will be, it will help you pick the colors to use.
Over at Bags & Bows Deluxe Online, there's a huge selection of gift wrapping supplies.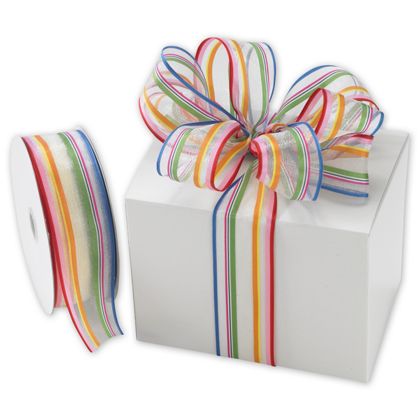 Devan Stripe Red/Blue Ribbon, 1 1/2″ x 50 Yds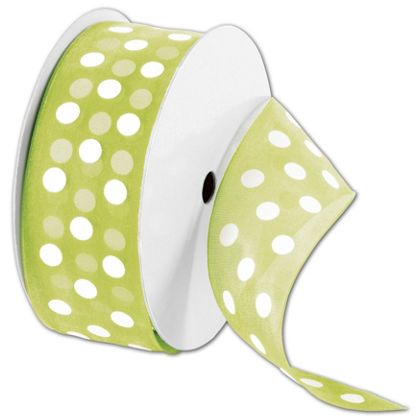 Sheer Kiwi Ribbon with White Dots, 1 1/2″ x 25 Yds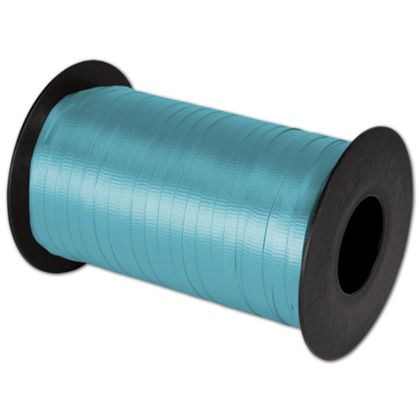 Splendorette Curling Turquoise Ribbon, 3/16″ x 500 Yds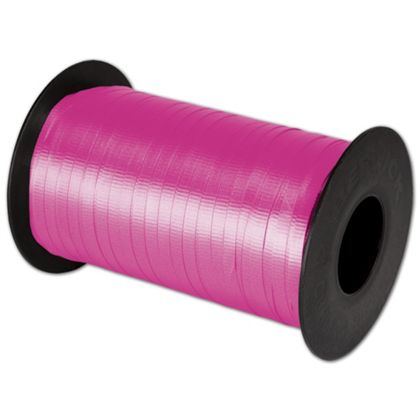 Splendorette Curling Cerise Ribbon, 3/16″ x 500 Yds

And over at Amazon, you can find any gift wrapping tools you may be missing. You can use either double-sided tape or a hot glue gun. It's a preference thing. You want to tape or glue your items together and/or to the gift basket. I use my hot glue gun because I'm all thumbs with the double-sided tape! LOL
Clear Cellophane Bags Basket Bags Cello Gift Bags Extra Large 24in. X 30in. 10 Pack
Cobiz Full Size (Not Mini) High TempGlue Gun Kit; 10 Pcs Premium Glue Sticks
Elmer's Craft Less Mess All-Temp Glue Sticks, 8″x0.43″, 20Pk
Scotch Double Sided Tape, Permanent, 1/2 x 500″ 6 Pack
EK Tools Precision Scissors, Small, New Package
Shop Amazon – Create an Amazon Baby Registry
How To Recycle An Old Box Into A Baby Shower Gift Basket
When I saw this gift box, my brain went into overdrive with ideas! You can make this into a bassinet too. This baby shower gift basket is sure to be the hit of the party.
Muslin Swaddle Blankets Happy Hues 3pk – Cloud Island™ PinkTarget
Tommee Tippee Closer to Nature Fiesta Bottle – 9oz (6pk).Target
Nuby Ice Gel Baby Teether Keys – Assorted ColorsTarget
How To Make A Super Cute Diaper Cake
Sure this isn't really a basket per se, but it's so much fun I couldn't resist it. You can adapt this to a "It's A Boy" diaper cake easily. Your baby shower gift will deserve to be at the center of the gift table!
Creative Baby Shower Gift Baskets On eBay
If you're crunched for time, it's easy and fun to shop for a really unique baby shower gift basket on eBay. Who knew there were so many?
(Visited 176 times, 1 visits today)