Christmas cookie gift boxes are a perfect way to give your yummy baked Christmas cookies. These holiday goodie boxes are colorful, merry and bright and your recipient will be thrilled.
Use these cheerful cookie boxes for cookie gifts to co-workers, Sunday School, your children's school…and don't forget your friends and family!
Are you in a Christmas cookie exchange? Those are a blast and your cookies will stand out from the rest with these adorable boxes.
Bakery boxes don't always have to be white or even a solid color. There are bakery boxes for all your favorite baked gifts. Get some of these Christmas cookie boxes and watch people's eyes light right up.
Christmas Cookie Gift Box
Christmas cookies are a favorite gift for special folks you want to acknowledge at Christmas time. Set aside a box of cookies for the mailman, your hair stylist, your church Sunday school, teachers, etc. They'll love your thoughtfulness in remembering them.
In fact, Christmas cookie gifts are great for office Christmas party favors, church Christmas party favors. Hey cookies are perfect gifts for anyone anytime!
You can knock out a big chunk of your Christmas gift list with Christmas cookie gifts! You can do this!
Fun & Easy Christmas Cookie Gifts
Christmas Cookie Gift Box Ideas
Are we having fun yet? You haven't eaten all the cookies yet, have you? Good, because I did eat mine! Here are a few more Christmas cookie gift box ideas for your selection.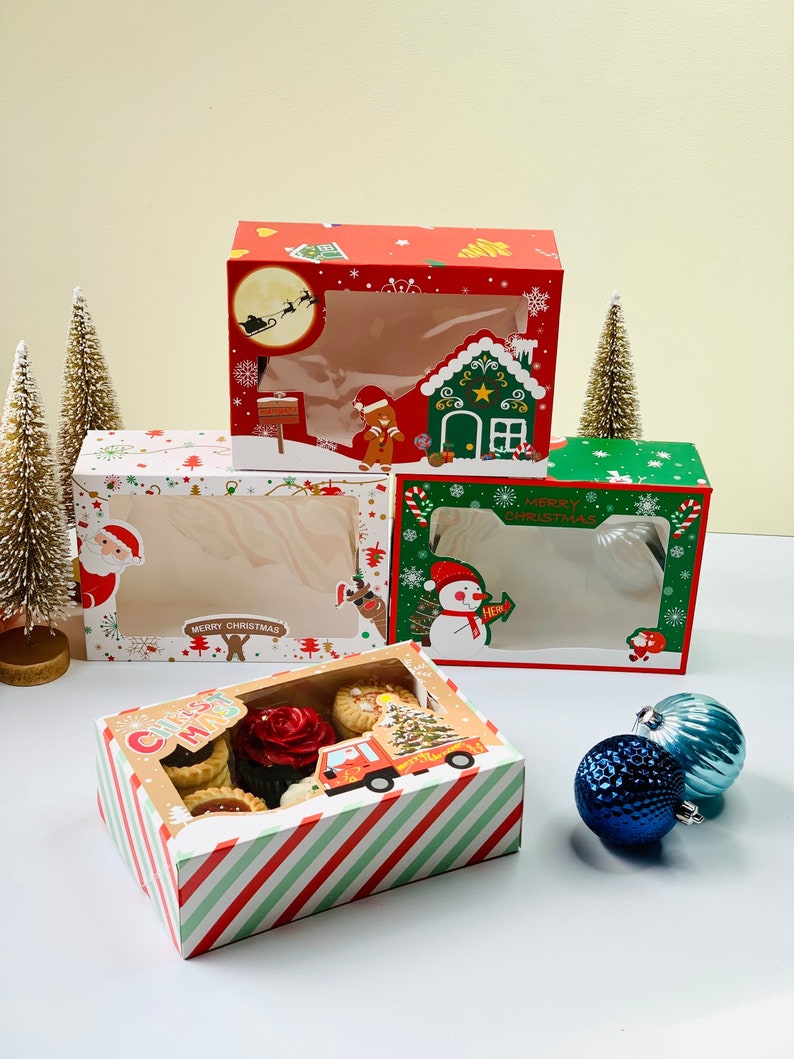 Christmas Cookie Boxes With 4 Different Designs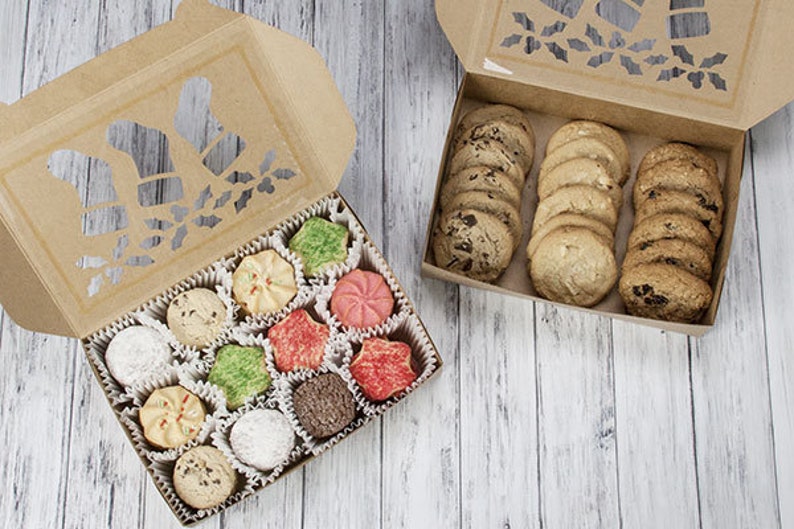 Brown Stockings Window, Lock & Tab Holiday Box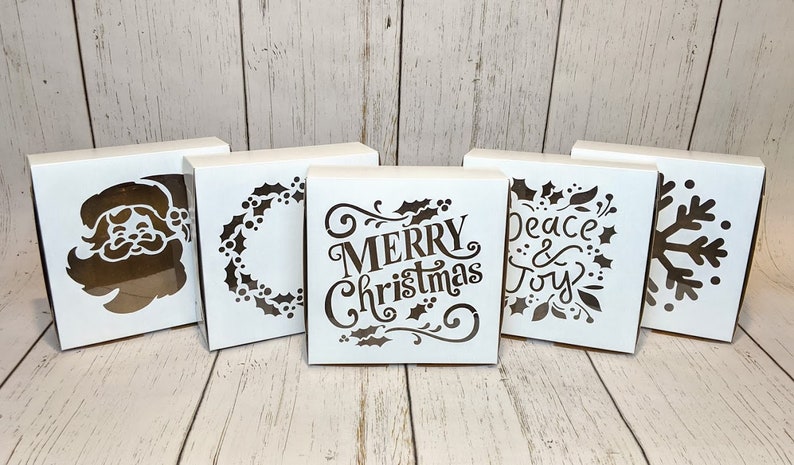 Merry Christmas, Peace & Joy, Snowflake, Holly Wreath, Santa Claus – Cookie Box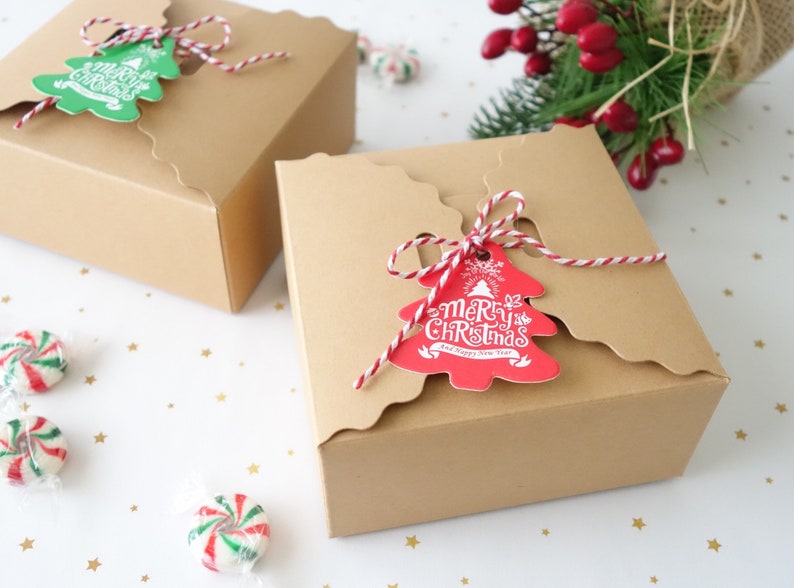 Christmas Cookie Boxes

Christmas Cookies Gift Boxes On eBay
(Visited 105 times, 1 visits today)