Add a bit of whimsy to the party with baby shower favor bags that your guests will remember. Match the colors or theme for a sweet look. Use baby shower favor bags or boxes or even some cute containers.
Have fun checking out all the baby shower favor bags here. Coming up with the baby shower favors can be as fun as planning the rest of the baby shower. You'll see!
You're just going to love the selection of baby shower treat bag ideas we have here. Some are personalized too. Enjoy!
Just What Can You Do With Baby Shower Favor Bags?
Fill the baby shower favor bags with goodies for each guest and put them all in a pretty basket at the entrance for them to take one. You can put one at each table setting if you'll be sitting down to eat. Or, you can give them out as thank you favors as your guests leave the party.
You can also fill them with food or gifts and put them in a basket, and draw names for a great door prize or grand prize gift basket.
And why not use them for smaller gifts that you can put into a gift basket for mom or dad or even for the baby. Arrange each gift in the gift basket and see how bright and happy it looks!
Fill a baby print cello bag with candy or other items, and pass them out instead of a cigar when the baby is born. I know, that's not at the baby shower but it's a cute idea, right?
So maybe you're the expectant parent, and you want to give a gift to family and friends after your child is born. Baby shower party bags are perfect for those!
10 Fun Baby Shower Treat Bag Ideas They Can Use
Need some baby shower treat bag ideas to put into the treat bags? How about some of these:
handmade soap; bath salts; bath bombs; hand sanitizer
candles
seedling kits; potted plants; seed bombs
glasses; jars
wine related favors (bottle toppers, bottle openers, charms, glasses)
beverages (tea, hot chocolate, coffee)
cosmetics (lotion, nail polish, lip gloss)
salt & pepper shakers, measuring spoons
mini tape measures, key rings
sachets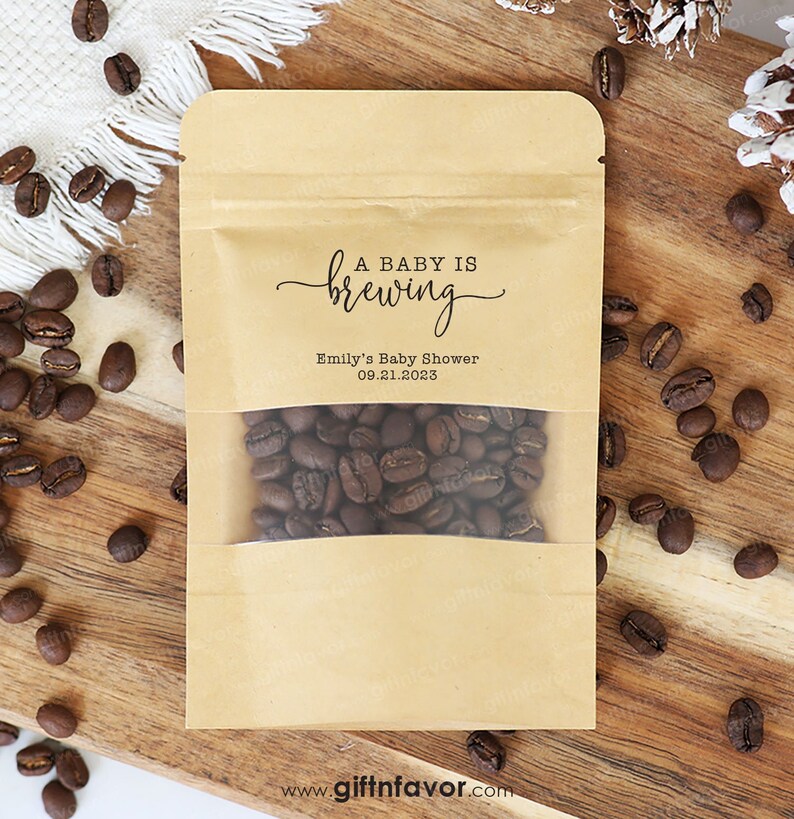 A Baby is Brewing Coffee Bag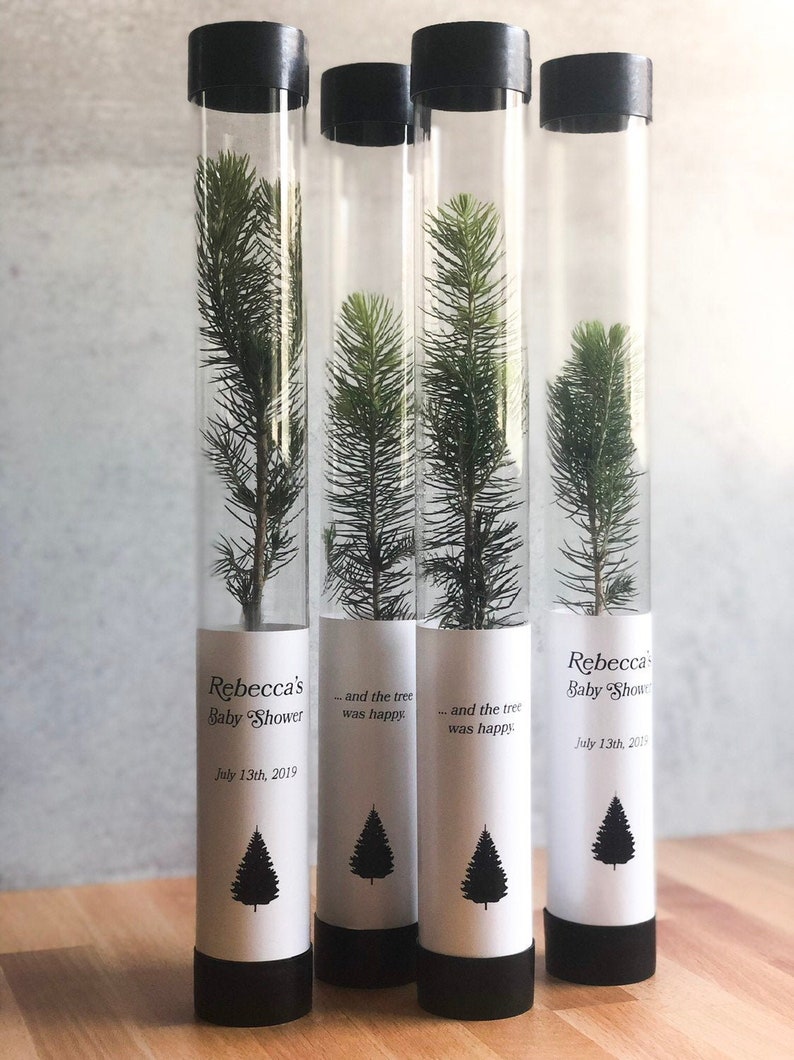 Baby Shower Favors; Seedling Shower Favor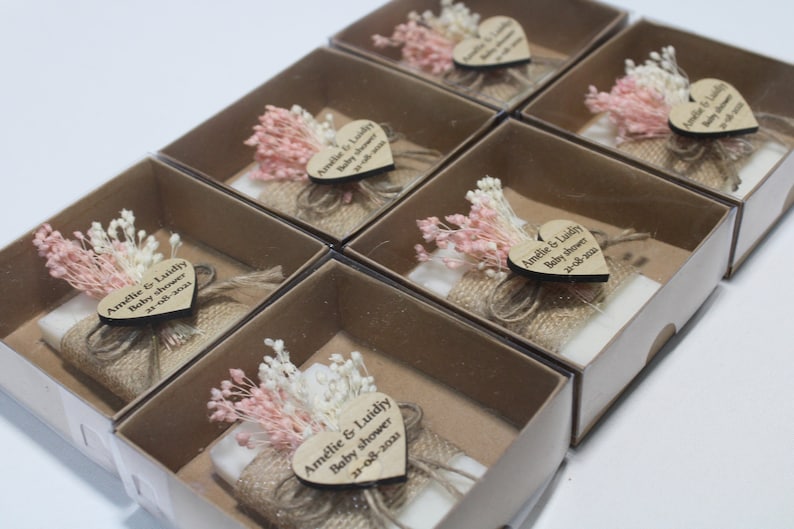 Handmade Baby Shower Scented Soap Favors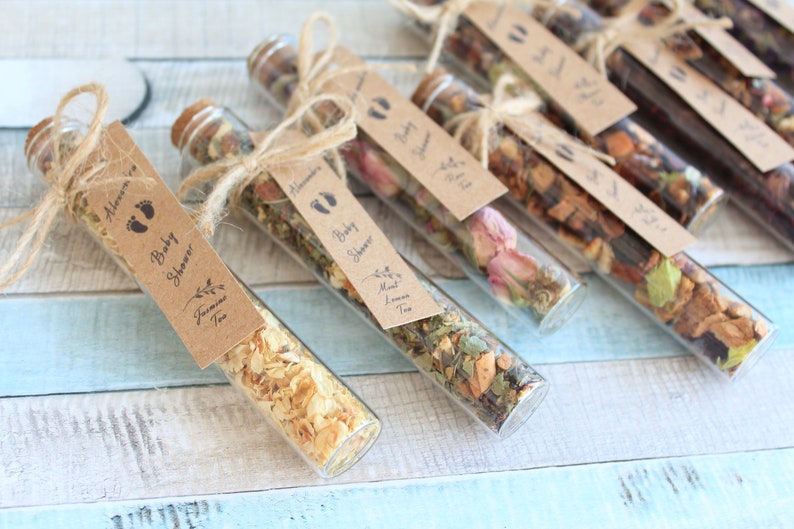 Baby Shower Tea Favors for Guests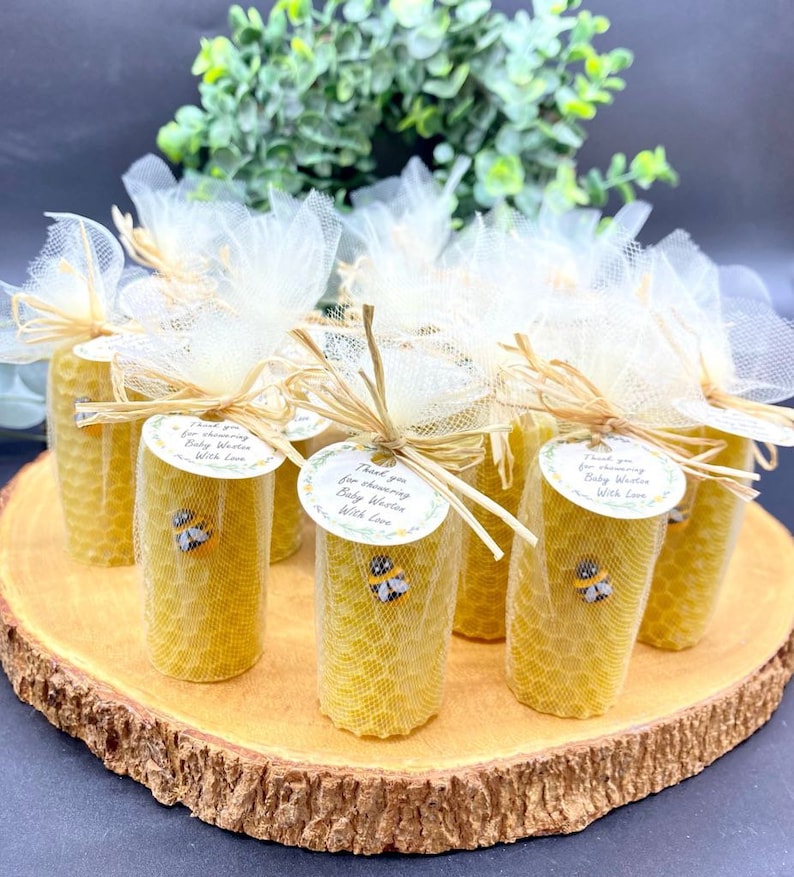 Honey Bee Candle favors – 100% Pure Beeswax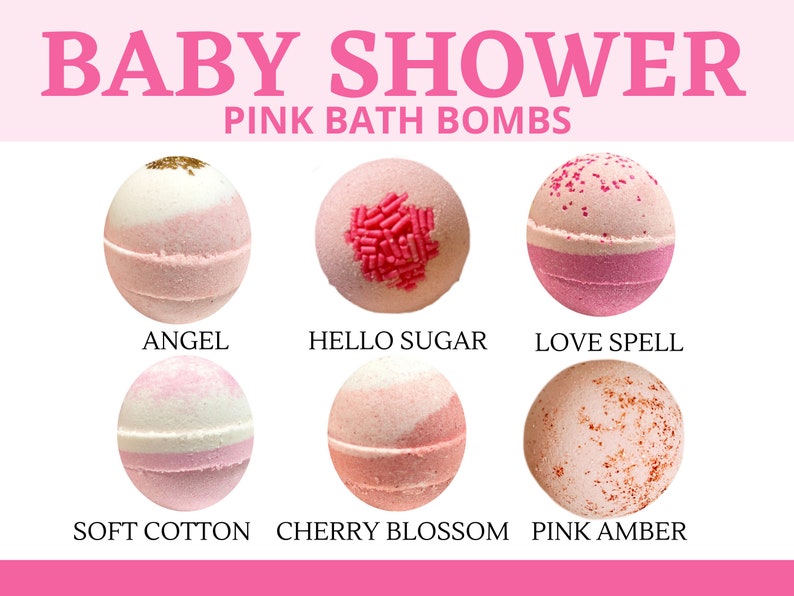 Baby Shower Favors | Bath Bomb Favors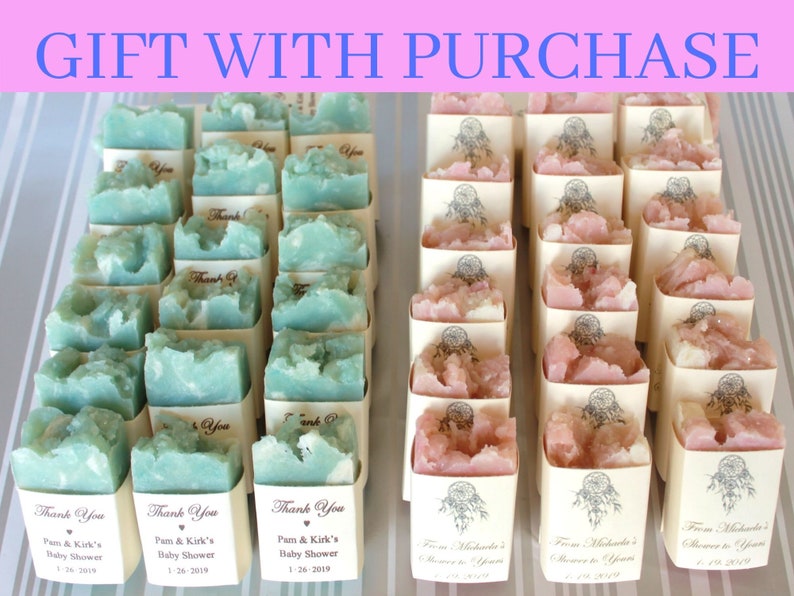 Baby Shower Soap Favors / Boy Girl Twins

EOS Baby Shower Favors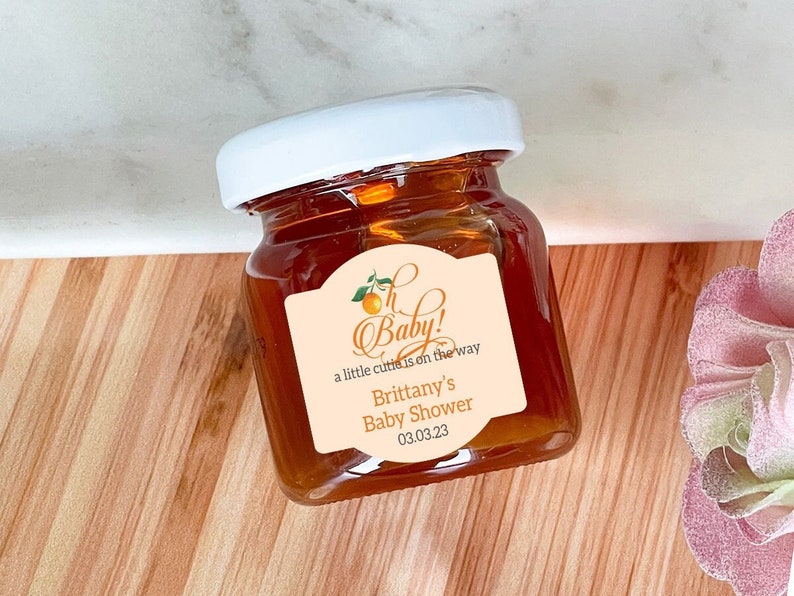 Personalized 12 Oh Baby Orange Cutie on the Way Honey Favors

Baby Shower Footprint Cookie Favors by Javcon117* on Flickr, Commons 2.0
7 Edible Baby Shower Treat Bag Ideas
Okay, so I don't know about you, but these are my favorites. LOL Yummy, scrumptious and always perfectly adorable edible baby shower treats.
dipped Oreos
chocolate peanut butter balls
cookies
cake or fudge pops
candy (of course!) jelly beans, candied almonds, mints
Want To Try Some DIY?
Sweet Baby Shower Favor Bags
It's fun to fill these baby print cello bags with mints, cookies, suckers, or other small gifts, and give them to every guest who attends a baby shower, or other party for a new baby. You can also use these to hold shower gifts for guests and the mom-to-be.
Choose bags that match your party theme, or that are gender-colored.
Baby Shower Favor Bags For Sale On eBay
It's fun and easy to shop eBay. Don't forget to check eBay for some of the most adorable baby print cello bags around. Make your next baby shower or party even more fun and special with these baby print cello bags from eBay!
(Visited 319 times, 1 visits today)