This post contains affiliate links, which means I may make a commission at no extra cost to if you click through and buy something.
Baby showers are a great place to use the baby print cello bags. Celebrate the happiest of parties with baby print cello bags.
Fill them with goodies for each guest and put them all in a pretty basket for them to take one.
You can also fill them with food or gifts, and draw names for a great door prize or grand prize gift.
And why not use them for smaller gifts that you can put into a gift basket for mom or dad or even for the baby. Arrange each gift in the gift basket and see how bright and happy it looks!
Perhaps you are the expectant parent, and you want to give a gift to family and friends after your child is born.
Fill a baby print cello bag with candy or other items, and pass them out instead of a cigar.
You're just going to love the selection of baby print cello bags we have here. Some are personalized too. Enjoy!
Featured Image: Wilton Baby Feet Party Bags
Baby Shower Favor Bags
The 'print' is on a personalized bag topper. These four baby shower cellophane gift bags are just a representative sample of the selection available on Shindigz. They measure 4 3/4″ wide x 6 3/4″ high and come in packages of 40 bags with 36 personalized toppers.
Girl Baby Shower Favor Bags

Boy Baby Shower Favor Bags

Light Pink Personalized Favor Bags

Light Blue Personalized Favor Bags

&
I found some simply adorable baby shower cello bags over at Etsy. It's lots of fun to shop over there, I'm a serious Etsy-addict! Aren't these cute?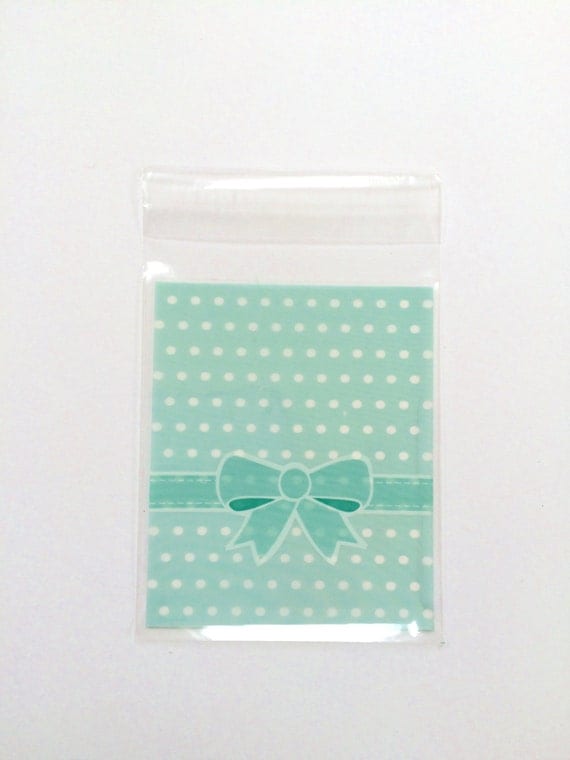 Cellophane bags, self adhesive, mint green, polka dots, bow, packaging, baby shower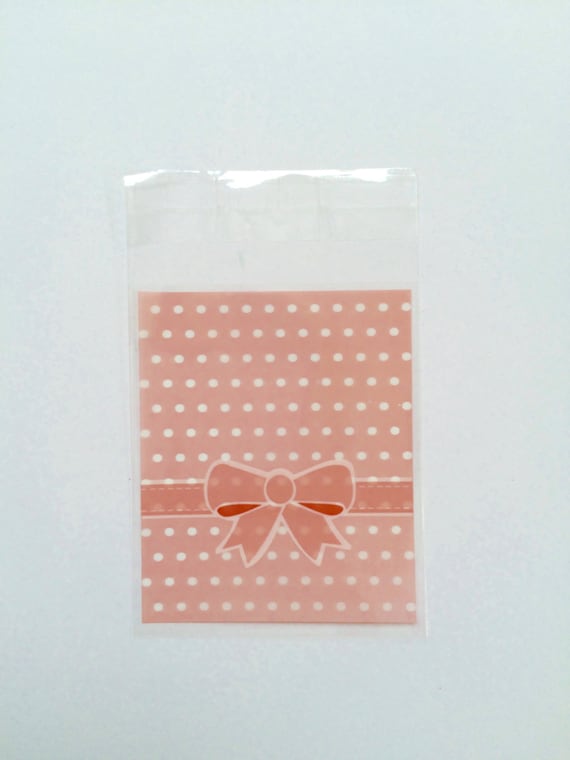 Pink bow cellophane self adhesive bags, wedding favour, baby shower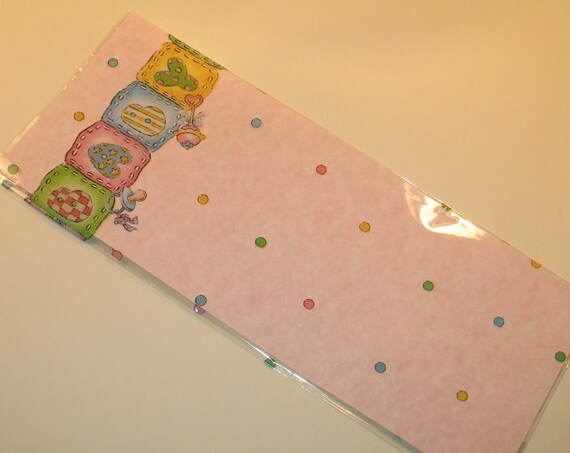 Sweet Baby Cellophange Gift Bags (Qty 15)

20pcs Colorful Little Train Happy Time Cookie Candy Treat Favor Bags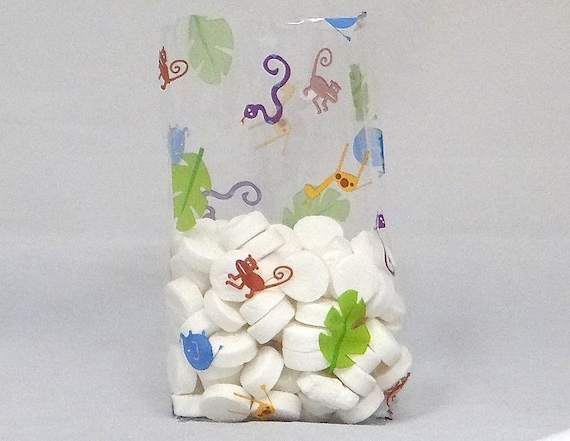 Free Ship 25 Baby Jungle Animals Cellophane Bags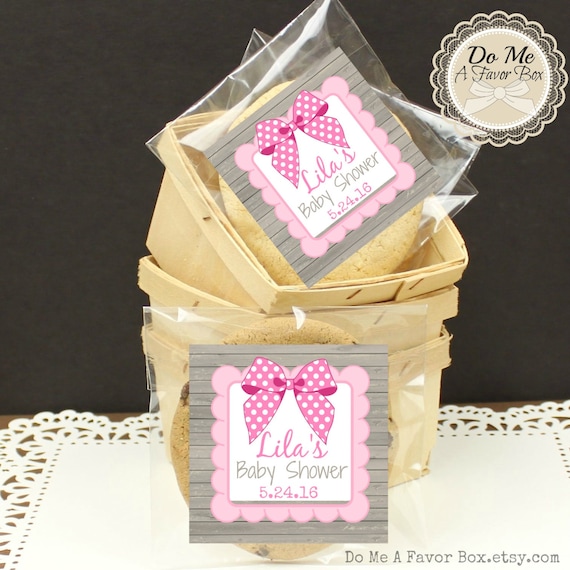 Baby Shower Favor Bags

Baby Print Cello Bags On Amazon
It's fun to fill these baby print cello bags with mints, cookies, suckers, or other small gifts, and give them to every guest who attends a baby shower, or other party for a new baby. You can also use these to hold shower gifts for guests and the mom-to-be.
Choose bags that match your party theme, or that are gender-colored. Amazon offers a huge variety of baby print cello bags at great prices. To learn more about each product, simply click on any of the photos below!
Baby Blue Cellophane Bags, 30ct
Wilton Baby Feet Party Bags
Buzz Bumble Bee Birthday Party Baby Shower Favor Treat Cello Bags 7x3x2 (100)
Happi Tree Owl Baby Shower Small Cello Bags (10) Favors Treats Sweet Tweet
Pastel Baby Shower Cone Cello Bags, 20ct
Yellow Polka Dot Cellophane Bags, 20ct
Pink Baby Girl Footprint Cellophane Bags – 12
Blue Baby Boy Footprint Cellophane Bags – 12
Over at Beau-Coup, there are the sweetest little baby shower cello bags. Go ahead and click thru to check them out; there are several prints available for each of these styles. And of course, they're PERSONALIZED! Cool, right?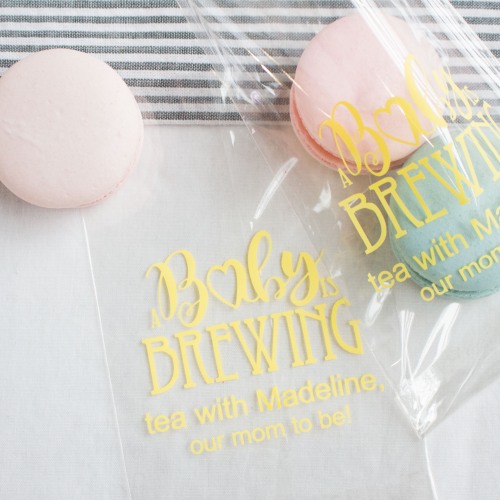 Personalized Baby Shower Cellophane Bags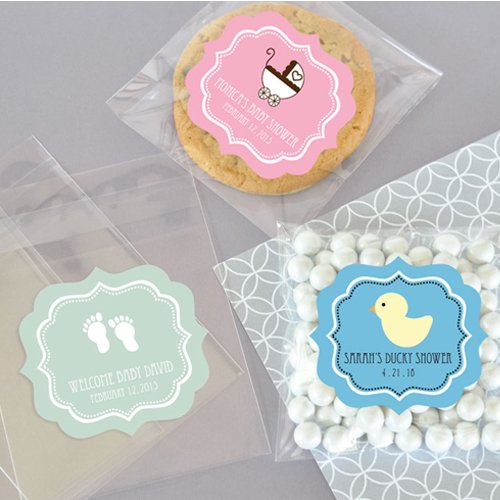 Personalized Clear Baby Candy Bags

Don't look now but aren't these cute? Walmart has a huge selection of baby shower party supplies, too.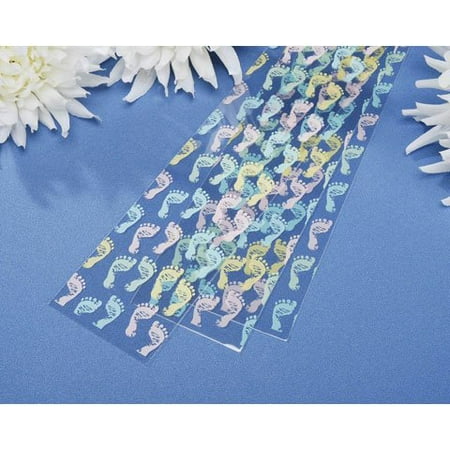 Baby Shower Party Favor Bags Package of 20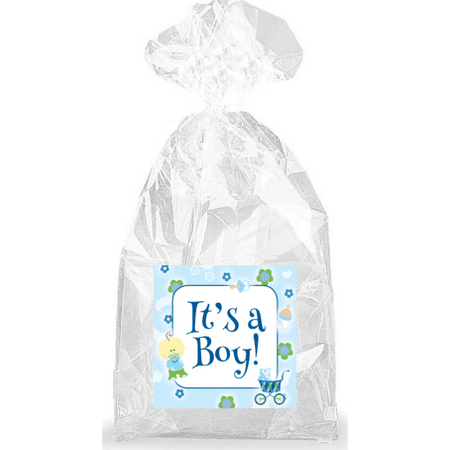 It's a Boy! Party Favor Bags with Ties – 12pack

Baby Shower Cello Bags For Sale On eBay
It's fun and easy to shop eBay. Don't forget to check eBay for some of the most adorable baby print cello bags around. Make your next baby shower or party even more fun and special with these baby print cello bags from eBay!
(Visited 723 times, 1 visits today)